In the wake of the significant data breach of late last year, TalkTalk has revealed that fallout from the incident has cost the firm up to £60m ($86m) and resulted in the loss of 101,000 customers. In its first financial report of 2016, TalkTalk reported a trading impact of £15m alongside 'exceptional costs' reaching a total of £45m, yet maintained that business was slowly returning to normality.
TalkTalk said the cyber-attack more than likely played a large part in the amount of customers choosing to leave the service and, according to the report, it is estimated that 95,000 of customers deserted the firm as a direct result of the hack. However, the financials also indicate the business may be on the road to recovery as a revenue increase of 1.8% was listed for the final quarter of 2015.
"It is encouraging to see the business returning to normal after a challenging quarter that was dominated by the cyber-attack," said TalkTalk chief executive Dido Harding. While Harding claimed that up to half a million TalkTalk customers had "responded well" to the free upgrades dished out as compensation for the breach, she did admit that some customers believed they were acting in their best interest when leaving. She added: "In fact, trust in the TalkTalk brand has improved since just after the attack, and consideration is higher now than it was before the incident."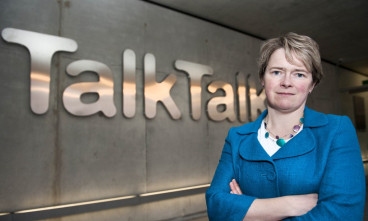 Additionally, TalkTalk said it expects to deliver a full years' worth of results in line with market consensus, and estimates it would produce roughly £255m to £265m in earnings before interest, taxes, depreciation and amortisation.
In its assessment, the firm said the third quarter was overshadowed by the cyber-attack and the media storm that followed, but remained optimistic about the future. "Although it took longer than expected to return the business to normal operational effectiveness, customer sentiment improved much more quickly as a result of the actions we took," the report stated.
"We remain very confident in the long-term outlook for the group: in addition to our own focus on existing customers' experience and improving TalkTalk's brand reputation, we see regulatory opportunities that will support both the profitable growth of our fixed line business, and our ambitions in mobile." Looking ahead, Harding has predicted a "material step-up" in profits. "As the 'value for money' telecoms provider we are well placed to benefit from the current regulatory reviews in the sector and expect to see quad play driving sustainable long term growth," she said.
The infamous cyber-attack against TalkTalk last year resulted in the loss of hundreds of thousands sensitive customer records including usernames, passwords, phone numbers and partial banking data. In the subsequent criminal investigation, managed by officers from the Met's cyber division and the National Crime Agency (NCA), a number of suspects were held under the Computer Misuse Act for alleged involvement in the hack.