Glamorous motor racing heiress Tamara Ecclestone's private life has been thrust under the public spotlight by the trial of a former boyfriend.
The daughter of F1 boss Bernie Ecclestone lives a life of gilded luxury, mixing with some of the world's most eligible bachelors.
Her father is worth an estimated £2.5bn, according to the Sunday Times 2012 Rich List. Among her luxury playthings are a Ferrari 599 GTO, a Mercedes Sl500 and a Bentley GT Continental.
Today, she is engaged to banker Jay Rutland, just a month after they met.
The trial of her former lover Derek Rose, 33, on charges of blackmail, has brought her past romances to the surface.
Rose was found guilty at Southwark Crown Court. He had denied that he and alleged accomplice Jakir Uddin, 22, plotted to get money from her family by revealing her sex secrets.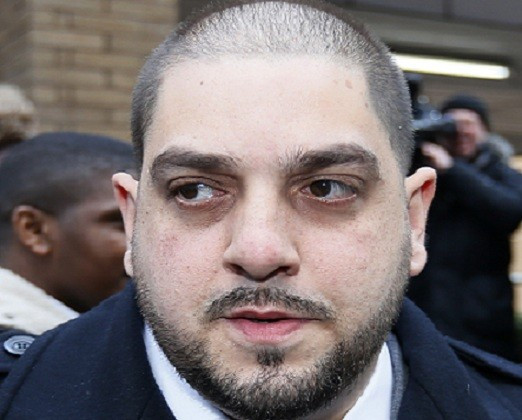 Rose appears an unlikely lover for the 28-year-old heiress. While she is said to be worth £500m and lights up red carpets around the world with her sister Pedra, Rose, who resembles a nightclub bouncer, lives in Hackney, east London, one of the most deprived parts of the country.
Shaven-headed Rose was an early chapter in the romantic experience of Ecclestone and she dumped him after nearly a decade when she found out he was trying to sell secrets about her to a tabloid newspaper.
Her subsequent romances indicate a tendency to pick suitors with colourful backgrounds.
Ecclestone spoke out in defence of her financier fiancé Jay Rutland after reports emerged in the press of his alleged drug-taking past. He was caught in a newspaper sting selling cocaine in 2002.
Rutland was banned by the Financial Services Authority in January for insider trading.
Speaking to Hello magazine, Ecclestone complained about being the focus of scrutiny of her family name.
"Everyone has a past," she said. "The downside to my life is that the past gets dragged up."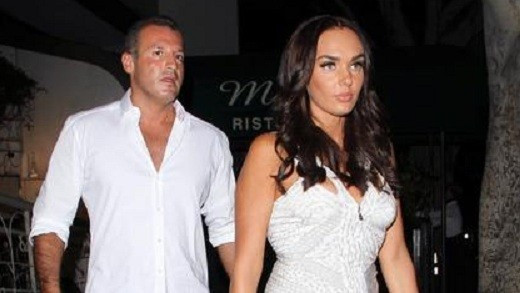 Another former lover, Omar Khyami, was filmed in a sex tape which was then leaked online.
She identified him in the videotaped tryst from two £30,000 gold Cartier wristbands, which she had given to him as a gift.
Defending her choice to marry Rutland after a whirlwind romance, Ecclestone said: "I don't think the amount of time together has anything to do with it.
"When you know, you know. I'd heard people say that before and I'd never really understood it,because I hadn't experienced it myself."
Appearing at the trial of Rose, Ecclestone, whose reality TV show is called Tamara Ecclestone: Billion $$ Girl, was dressed in expensive fabrics and gold jewellery.
Her relationship with Rose is far from the first time that a wealthy, beautiful woman has been drawn to the wrong side of the tracks.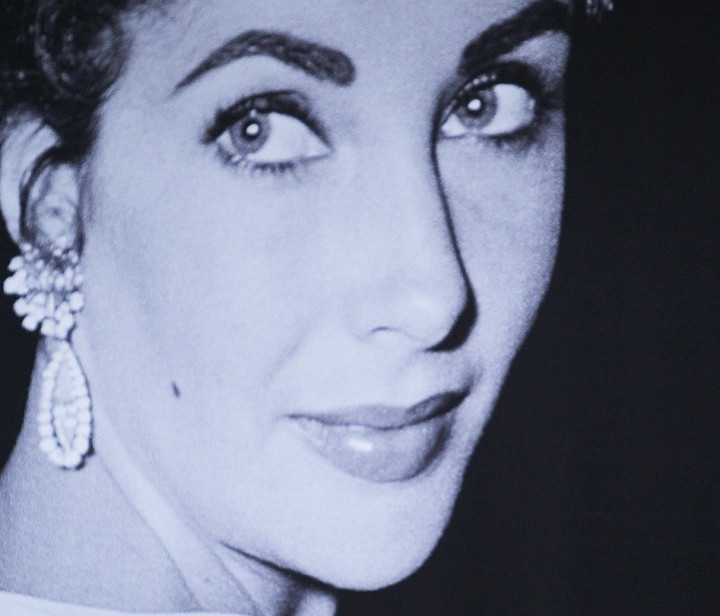 Hollywood royalty including Elizabeth Taylor and Sandra Bullock also picked lovers far away from their social strata.
Bullock married a biker with a fondness for tattooes and wearing bandanas. When the biker, Jesse James, was not getting greasy as a mechanic, it emerged he was doing the dirty on Bullock after a parade of women came forward to allege infidelity.
Screen icon Taylor went through husbands like designer ballgowns. Her seventh and final marriage was to construction worker Larry Fortensky in 1991. They tied the knot at pop star Michael Jackson's Neverland ranch, later divorcing in 1996.
Fortensky lost his home as a result of the financial crisis in 2010. He and Taylor remained on good terms until her death a year later.
Taylor's choice of husband has always kept her firmly in the public eye. When Taylor and then-husband Richard Burton co-starred in 1966 in Who's Afraid of Virginia Woolf, about a marriage on the rocks, audiences saw it as an insight into the couple's tempestuous relationship.
In fiction, one lady who enjoyed dallliances with "inappropiate" men was Lady Chatterley. In the controversial novel by D H Lawrence, the eponymous heroine decides she must live more fully - by cheating on her disabled aristocrat husband. She falls for the profane charms of a gamekeeper employed on the estate.