Taylor Swift and Calvin Harris dating: Red singer has completely forgotten about One Direction singer Harry Styles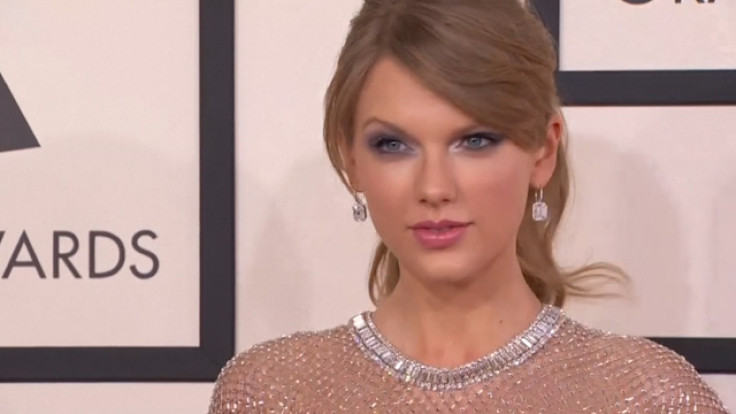 American singer/songwriter Taylor Swift has completely moved on from One Direction singer Harry Styles.
According to Hollywood Life, the 25-year-old Shake It Off singer is smitten with rumoured boyfriend, Scottish singer/DJ Calvin Harris.
It was previously revealed that Swift has been single since splitting up with Styles.
The Red hitmaker, who has a history of dating high-profile celebrities including Jake Gyllenhaal, Joe Jonas, Taylor Lautner, John Mayer, Zac Efron and Conor Kennedy, split with Styles last January, after dating for two months.
"Taylor and Harry had crazy chemistry, and she was hooked on him. She didn't think she could find someone else with that sexual chemistry, and sure enough, right when she wasn't expecting it, Calvin pretty much swept her off her feet," a source told Hollywood Life.
"The chemistry between them [Swift and Harris] is off the charts and now it's like 'Harry who'?" the insider added.
During an interview with the Telegraph, Swift talked about her tendency to write about her failed relationships.
"There was a bit of a reputation for having a lot of boy-bashing songs. Which is a sexist way of saying heartbreak songs. To trivialize someone who's heartbroken is really cruel. But people have to simplify things. Everybody's got busy lives, they don't have time to form a complex opinion of me and my music. I'm in a different place in my life, where love isn't really a priority. I haven't dated anyone in years so there's less chatter about the serial dater thing. I'm just really excited at an awards show when they don't make some weird joke about my dating life," she said.
© Copyright IBTimes 2023. All rights reserved.