Pretty Little Liars actress Troian Bellisario has become the latest celebrity to speak out against Taylor Swift. Perhaps alluding to the Shake It Off singer's feud with fellow pop star Katy Perry, Bellisario has condemned Swift for her allegedly catty treatment of female rivals.
Swift, 26, has famously feuded with Perry, 31, for several years and is widely rumoured to have written her 2014 single Bad Blood about her former friend. Addressing Swift's highly-publicised fallouts with other celebrities, Bellisario told Cosmopolitan: "I'm so appalled by what I consider to be her false feminism. It seems like she's this person who's like, 'Sisterhood!' and then she does nothing but tear down the women that were once her friends."
The Grammy-winning singer has endured a public "takedown" in recent weeks following her split from Calvin Harris, new romance with Tom Hiddleston and scathing row with Kim Kardashian and Kanye West over his single Famous. When asked whether she is siding with Swift or Kardashian, Bellisario, 30, said: "This is a two-party system that I don't want to be a part of. Can I say that I would choose the Green Party in this?"
The actress added: "Oh god, I have such an aversion to the Kardashians because I literally don't understand people's obsession with them and I don't want to accept them as our closest thing to a royal family."
Earlier in July, Kardashian, 35, leaked a phone conversation on Snapchat of Swift giving West approval to mention her name in Famous. Swift initially claimed she did not give the rapper and producer permission but the phone call appeared to prove otherwise.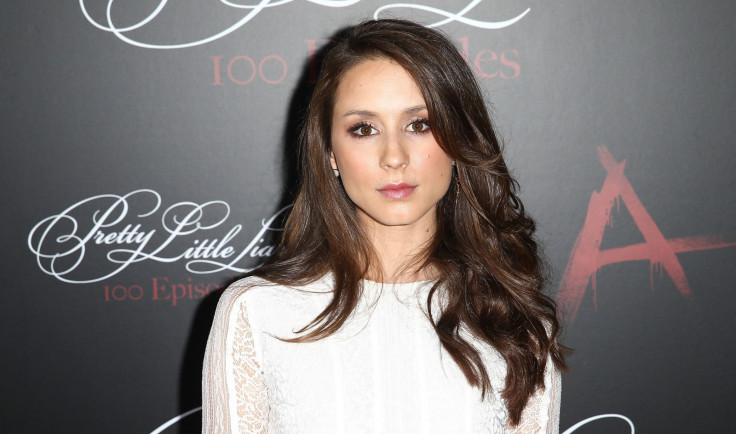 Addressing the scandal for the first time, West said at a Drake concert in Chicago on 27 July: "For seven years, bruh! All I gotta say is I am so glad my wife has Snapchat, 'cause now y'all can know the truth, can't nobody talk s**t about 'Ye no more."
Shortly after Kardashian leaked the phone call, Swift released a statement claiming the invasion of privacy was a "character assassination" and rumours are rife that the singer will address the controversy on her next album.