Taylor Swift says DJ David Mueller 'put his hand under my dress and grabbed my bare a**'
Popstar took to the stand to testify against the radio presenter in sexual assault case.
As Taylor Swift's groping lawsuit against former DJ David Mueller rumbles on, the pop star took the stand on Thursday (10 August) to offer her sworn testimony.
Recalling the moment he allegedly sexually assaulted her at a meet-and-greet in Denver in 2013, the 27-year-old pop star said: "It was a definite grab. A very long grab."
The Bad Blood songstress continued: "It was a very shocking thing that I have never dealt with before.
"After this happened, it was like a light switched off in my personality."
Asked what happened after the meeting, Swift said: "I just said in a monotone voice, 'Thank you for coming' and then they were gone."
During cross examination, Mueller's lawyer told her she could have taken a break to report it, to which Swift hit back: "And your client could have taken a normal photo with me."
On 9 August, Swift's mother Andrea broke down in tears as she recounted the turmoil her daughter went through after the alleged incident took place. "I knew what happened, I heard it from her, I heard it from my daughter's mouth." Pointing to Mueller, she added: "He sexually assaulted her, right there, that guy."
Andrea, 59, said she wanted to keep the encounter private because she didn't want it to define her daughter's life.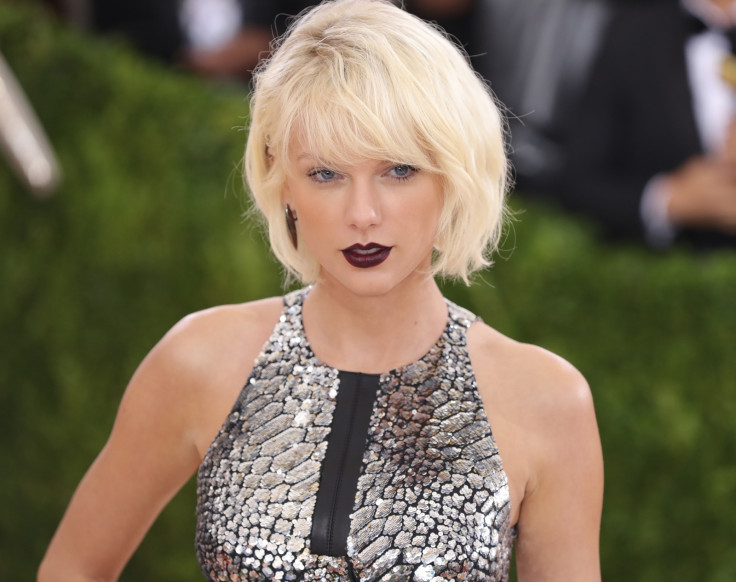 A key piece of evidence in the lawsuit is a picture of Swift, Mueller and his then-girlfriend. Mueller, who vehemently denies the assault allegations, said that although the picture looked "awkward" his hand was never on "Taylor Swift's rear end."
The former host of top-rated radio station KYGO said: "I know it went behind her. And at that point I don't know where my hand went and that's why I would say it was an accident... It was not on Taylor Swift's rear end," he said. "I didn't want to hurt Miss Swift. I thought it would go straight across but it ended up going down. My hand didn't start out at rear end level. It started higher... I slid across and it came into contact with her ribs."
The drama started after Mueller filed a $3m lawsuit against the Bad Blood singer claiming he was unlawfully sacked from his job at KYGO radio station as a result of her allegations. Taylor then counter-sued the DJ for assault and battery, asking for a symbolic $1 judgment, accusing Mueller of putting his hand under her skirt backstage, The trial, being held at a Denver federal court, is expected to last two weeks.
© Copyright IBTimes 2023. All rights reserved.