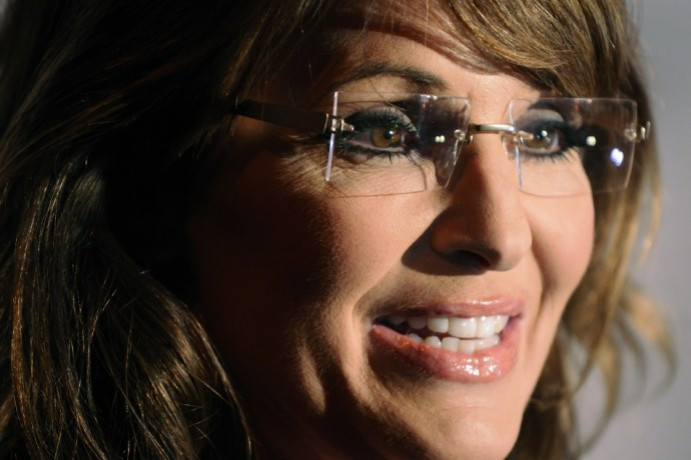 Quirky, snarky failed vice-presidential candidate Sarah Palin has signed up to be the judge in a new "Judge Judy-style" courtroom TV reality programme. The former governor of Alaska, who has already starred in two reality series featuring her personal life and outdoor experiences since her national campaign ended in 2008, signed a production deal in February with Montana-based operation Warm Springs, said a spokesman for the company.
Palin will be the judge in the still-unnamed daytime show that will debut in 2017. That could be a bit of a problem because she has no law degree — nor has she ever been a judge. The bar for entertaining courtroom reality has been set by Judge Judy Sheindlin, a brash, outspoken, no-nonsense — but likeable — judge who decides actual small-claims cases on TV. She has starred in her reality program, one of the highest-rated shows on American daytime TV, since 1996.
Palin's team includes the TV executive that started Judge Judy, as well as Judge Joe Brown, who also stars in a courtroom reality drama, notes People magazine. Sarah Palin's Alaska launched on the TLC network in 2010, and Amazing America with Sarah Palin in 2014 on The Sportsman Channel. Both programmes flopped pretty quickly.
She still needs to make a pilot for the new series and meet with executives of TV stations to sell it — and herself. "She's sold millions of books, she's a proven ratings draw, she has close to 6 million followers on social media, she has a huge audience and you can say that audience corresponds well with a daytime audience," Warm Springs publicist Howard Bragman told USA Today.
Palin has been busy stumping for GOP front-running candidate Donald Trump, though she skipped out on the campaign trail recently to rush to the bedside of her husband, who was seriously injured in a snowmobile accident. He's on the mend.