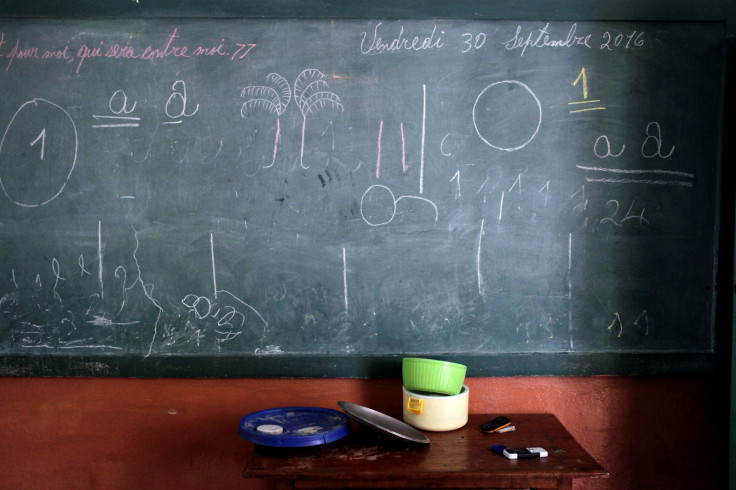 A teacher from the north Indian city of Kanpur in Uttar Pradesh state has been accused of brutally thrashing a student that left him with a fractured hand.
The incident happened on 26 September in Stepping Intermediate College when moral science teacher, Nidhi, came to take the class and beat 14-year-old Abhinav and his friends after finding that they were talking.
Abhinav alleged that he was talking with his classmates when the teacher was not around, but the class head noted down his name and complained to the teacher. When the teacher came in, she beat the students, ANI news agency reported.
The 14-year-old student also claimed that he told the teacher that he had injured his hand, but she did not listen to him and beat him up with the wooden chalkboard duster.
Abhinav then borrowed a phone from the school's guard and called his father, informing him about the incident. His father, Anoop Kumar Mishra, soon came to the school and demanded Nidhi's resignation. He has also filed a police complaint against the teacher.
Sensing that the matter could escalate, the school's principal Krishna Wadhwa, removed the teacher.
An investigation into the case has been launched, ANI reported. Abhinav also claimed that this was the not the first time that the teacher had beaten her students.
The latest incident comes few days after a 12-year-old boy from Gorakhpur city of Uttar Pradesh state took his life after one of his teachers made him stand on a table as punishment for hours. Navneet Prakash died on 20 September after he consumed poison.
He was a grade 5 student of Saint Anthony's Convent School.