Two teenage rappers killed a drug dealer during an attempted robbery underneath a block of flats in south London, a court heard.
Doh, who was just 15 at the time of the stabbing, was seen chuckling as the killers walked away from the scene of the crime.
The pair arranged to meet Chambers under the pretence of buying drugs but were in fact intent on robbing him.
The victim was mercilessly stabbed with a large combat knife before the assailants fled to a taxi that was waiting for them nearby.
"Let's go boss," they told the driver as they jumped back into the vehicle, escaping the vicinity.
Chambers managed to climb aboard his moped after the stabbing. He drove a very short distance before collapsing and was found by a passer-by who called the emergency services.
Police were called by the London Ambulance Service just before 6pm to reports of a man stabbed behind Phipps House, off Woolwich Road.
Officers and London's Air Ambulance attended and found Chambers badly injured – he was pronounced dead at the scene at 18:27hrs.
A post-mortem examination held the following day gave cause of death as a stab wound to the chest.
His father Steven Chambers told the court: "These people who think it's ok to take someone's life need to be off our streets so that they cannot inflict this pain on another living soul.
"I spend every day thinking why, why Adam?"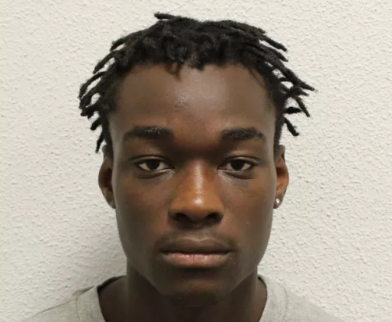 Both attackers had been recording rap music at an address in Lee Road earlier in the day along with a 15-year-old girl who waited in the taxi during the killing.
Abadja asnd Doh were each found guilty of manslaughter and possession of an offensive weapon. Abadja was sentenced to 18 years' imprisonment with an extended licence of four years. Doh was sentenced to 12 years' imprisonment with an extended licence of four years.
Abadja, of Pinnell Road, SE9, and Dval,of Floyd Road, SE7, were sentenced at the Old Bailey on Friday 2 February.