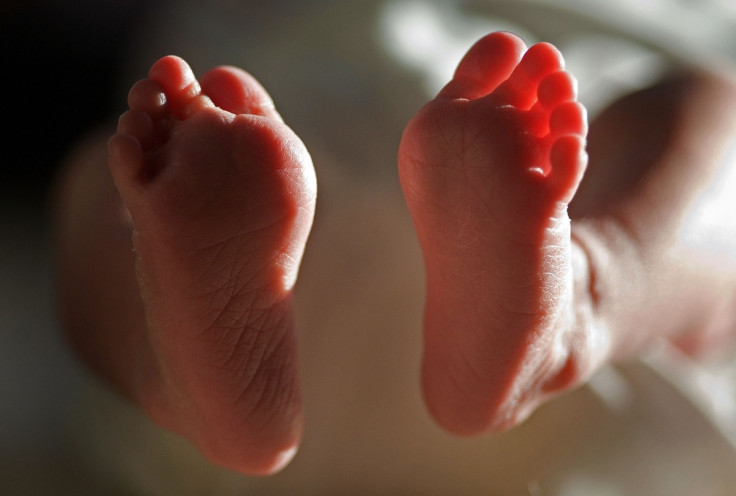 In a bizarre incident, a Tennessee doctor delivered a baby girl while being dressed as Heath Ledger's The Joker on Halloween night.
Dr Paul Locus, an obstetrician at the Henry County Medical Center in Nashville, Tennessee, was dressed as The Joker to prepare for Halloween celebrations when Brittany and Justin Selph arrived at the hospital to deliver their baby. After seeing the couple, the doctor offered to remove his outfit and change into his normal medical attire but the couple told him to keep it on, the Daily Mail reported.
It was reported that both husband and wife were more than happy to find Dr Locus in the costume of Batman's archnemesis when they arrived and even asked the doctor to deliver their baby while being dressed in the same garb. They were also reportedly thrilled with the idea that The Joker could be the first face their daughter, Oaklyn, would ever see.
"My wife's due date was 5 November, but that obviously didn't happen. She woke up Halloween morning to her water leaking," Justin told People magazine, adding that they went to see Dr Locus and that's when they found out he was dressed for Halloween.
"We found it very humorous and a little excited that we would have a baby delivered by The Joker," he added.
According to reports, since the baby was not due for a few more hours, Dr Locus went back home to deliver Halloween candies before returning in time to get the delivery procedure underway.
Once the delivery ended, Justin took all sorts of pictures and shared it on his Facebook page. The proud father posted, "There my wife is, staring the Joker straight in the eyes while delivering our baby, what a sight! I was holding her leg up, and snapping pictures! I was going to go Facebook Live, but the nurse cut me off!"
And, it was not only the Selphs who were enjoying the experience, the doctor seemed equally overjoyed as well, People magazine reported. Justin revealed that Dr Locus "was a great sport about the whole situation, and took photos with our family".
"The next morning, he came in to check on Brittany, and said, 'Sorry I couldn't make it in last night, glad to see the delivery went well... Joking, of course'," Justin said. He added that Dr Locus gave Brittany a card of congratulations, hilariously signing it as "Dr Joker".