Tequila Works confirms Rime is still in development with more news 'coming soon'
Spokesperson also hints that game may no longer be a PS4 exclusive.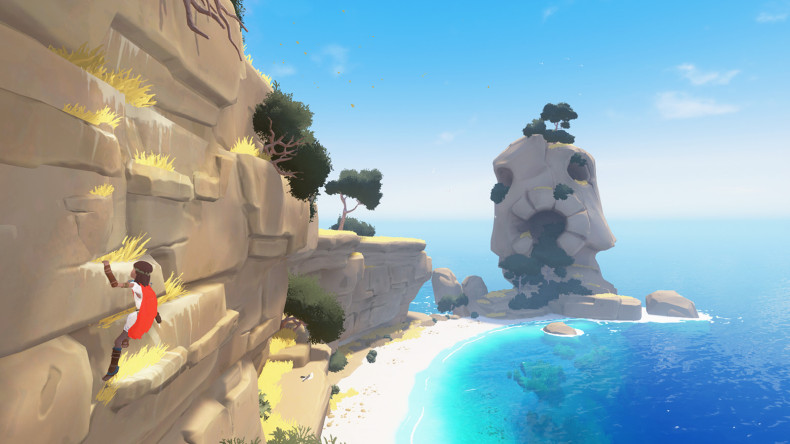 Indie adventure game Rime hasn't been seen or heard of in quite a while, but developer Tequila Works has confirmed to IBTimes UK that the game is "still in development" and that fans can expect more news soon.
A spokesperson for the Madrid-based studio told us: "Rime is of course still in development, and advancing at a great pace – we actually had to move to a larger office recently, since the team has grown about 40% in the last year!
"We know it has been a long time with no news, and we are just as eager to communicate about the game as media and fans are to receive news." Asked whether the game would still be a PS4 exclusive, the spokesperson hinted that may no longer be the case, saying: "I can only confirm it is still coming out for PS4."
In March 2016 the studio announced that it had "chosen to reacquire the rights to its open world adventure game, Rime". A Sony spokesperson confirmed to Polygon at the time that "[Sony Computer Entertainment] is no longer proprietary of the IP, nor publisher of the game."
Rime was announced during Sony's Gamescom 2013 press conference with the trailer embedded below following one year later. Nothing has been seen of the game since.
The game instantly drew comparisons to classics such as Ico, The Legend of Zelda: Wind Waker and Journey. It has been likened visually by its creative director Raul Rubio Munarri to Studio Ghibli classics such as Spirited Away.
Asked about the game and its gorgeous setting, Munarriz said in an interview: "We are letting the player explore and get lost since the bond with the boy is that both are discovering this ancient place. We present the pieces and it's up to the player to figure out what happened, why the elements are there or presented that way. We consider the player smart and adult enough to question the events and what's the purpose behind them."
For all the latest video game news follow us on Twitter @IBTGamesUK