Terror-related arrests in England, Wales and Scotland reached record levels in 2014, with 338 people were held, Scotland Yard has revealed.
More than half of those arrests were related to Syria, Metropolitan Police assistant commissioner Mark Rowley said on 14 May.
Police said more than 700 potential terror suspects are now thought to have travelled to Syria, half of whom - said to be of "significant concern" - are believed to have since returned to the UK.
The total number of terror-related arrests was up from 254 in 2013/14 - an increase of about a third. Of the latest arrests, 56 related to suspects under the age 20 - a figure that police say represents "an emerging trend".
Suspects were arrested for offences ranging from fundraising for extremist causes to plotting terrorist attacks.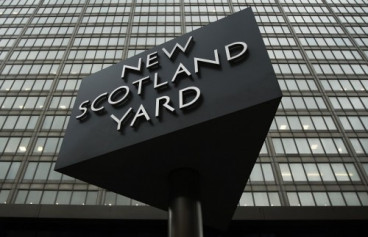 Some 11% of the arrests related to female suspects. More than 100 people are awaiting trial for terrorism-related charges.
Rowley, the national police lead on counter-terrorism, said suspects who had gone to Syria, where Islamist extremist group Islamic State controls a swathe of territory, were "of significant concern to us and the security services".
"They are not aid workers or visiting relatives - they are people of real concern that they are getting involved in fighting or are supportive of it. They are potential terrorist suspects," he said.
Asked about the number who have returned to the UK, he said: "It is a fairly even balance between those still out there and those who have come back."