Terror scare on British Airways plane from London to US after 'unspecified' bomb threat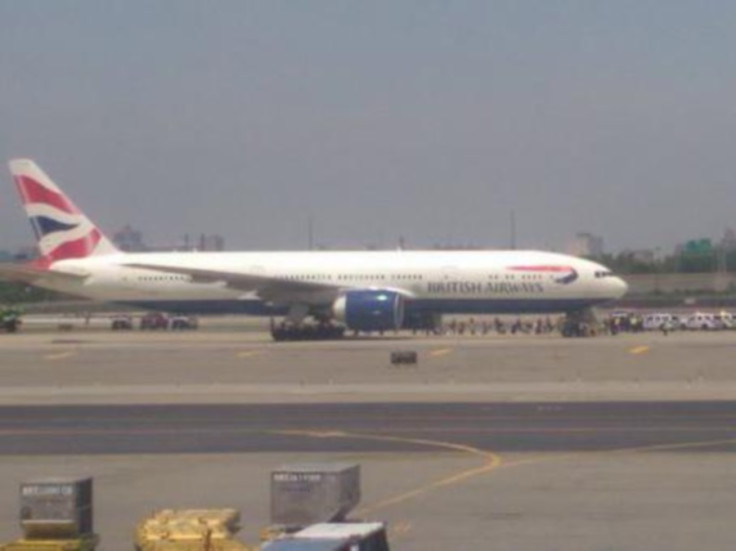 Police in New Jersey have confirmed that an "unspecified threat" was made against a British Airways plane which landed at an airport in the US. The BA jet was carrying 206 passengers and 13 crew members when it landed at Newark Liberty International Airport en route from London at 1pm local time (5pm GMT) on Thursday (2 June).
A security alert over the unspecified threat meant that emergency crews met the aircraft at a remote section of the runway where passengers were evacuated with bags and luggage were re-screened as a precaution.
Customs officials with sniffer dogs found nothing suspicious in their luggage and subsequently the alert was lifted. US media, included ABC TV, reported that two threats were made by a sole male caller but this proved unfounded.
The Port Authority in the US received the threat at around 10am local time (2pm GMT), when the plane was already flying. A Port Authority police spokesman said hand luggage and checked-in baggage would be rescreened as a precaution.
"There was no disruption to travel, or to airport operations, and no arrests," said Joe Pentangelo according to the Reuters news agency. At the minute no arrests have been reported and an investigation is ongoing.
A British Airways spokesman earlier described the unspecified terror threat as "less than credible". A statement said: "The aircraft has landed normally. Security checks will be carried out as a precaution."
On Wednesday Newark Airport was the scene of another scary aviation incident involving a United Airlines flight from Houston, Texas. A plane made an emergency landing at the airport after panels inside the plane fell off.
No passenger injuries were reported on the 214-passenger flight and the aircraft is currently undergoing repairs.
In December 2014 a 23-year-old female United Airlines passenger died on a flight from Heathrow to the airport based in New Jersey. Doctors tried to save the woman but she was pronounced dead on arrival at the east coast airport
© Copyright IBTimes 2023. All rights reserved.