Monty Python icon Terry Jones took centre stage at last night's (2 October) Bafta Cymru Awards to be presented with the biggest honour of the night. The 74-year-old star's triumphant appearance − his first since revealing his battle with dementia − was met with a standing ovation.
The Welsh-born star proved that he was still a force to be reckoned with when he kicked off his acceptance speech by telling the crowd to "quieten down" before his son, Bill Jones, took over and helped him to finish addressing the guests.
As Bill struggled to hold back the tears, he told the star-studded audience in Cardiff that being acknowledged for his outstanding contribution to television and film was a great "honour" for his father.
He said: "We're so proud of him... with the struggles we're having at the moment, it's been hard."
Jones's Monty Python co-star Michael Palin had been on hand to present the award on the 25th anniversary of the event.
"The first sketch we performed was as a pair of police officers at the Edinburgh festival and for the next few years we were inseparable," he told the audience. "His force of character and tireless workaholism kept us all up to the mark. He has been relentlessly prolific while being a wonderful friend."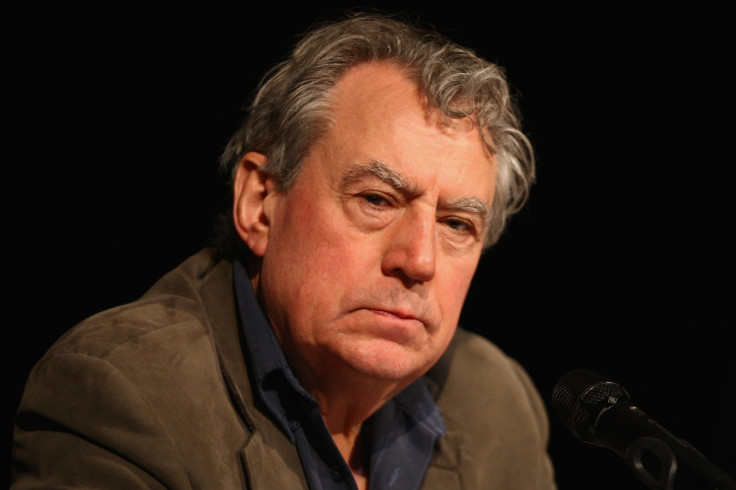 Back in September, a spokesperson for the star told confirmed that he had a rare form of dementia. "Terry has been diagnosed with primary progressive aphasia, a variant of frontotemporal dementia," the writer's rep said in a statement. "This illness affects his ability to communicate and he is no longer able to give interviews.
Frontotemporal dementia − which affects around 16,000 people in the UK − affects the parts of the brain largely responsible for language and the ability to plan and organise, and are important in controlling behaviour.
The annual ceremony also honoured other Welsh television and film makers, including Oscar-nominated make-up artist Sian Grigg, Gotham star Erin Richards and Victoria actress Eve Miles.