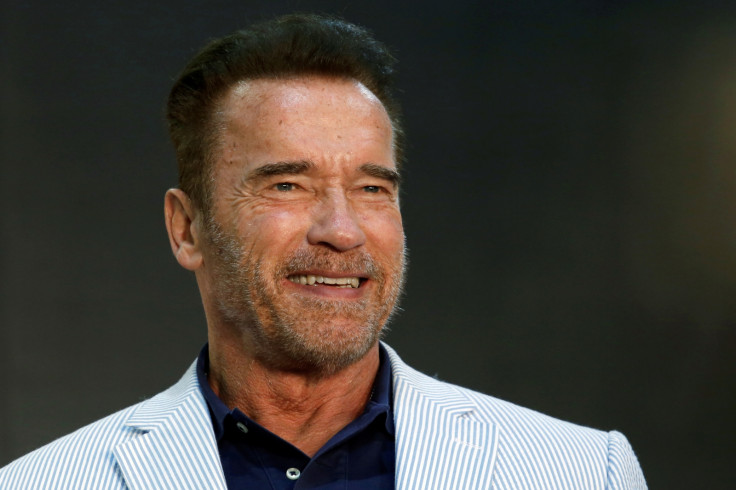 Arnold Schwarzenegger celebrated his son Joseph Baena's birthday guzzling down beers at the Oktoberfest in Germany. The father-son duo were in Munich to celebrate Baena's – Schwarzenegger's son with his former maid Mildred Baena – 19th birthday.
The Terminator actor took to Instagram and shared an adorable photo of himself along with his son Joseph, wherein the two are all-smiles holding huge mugs filled with beer. The duo wore suspenders and collared shirts.
"Happy birthday, Joseph. Great student, great athlete. I'm proud of you and I love you," the former California governor captioned the image.
This is not the first time the 69-year-old actor has visited Volksfest, but this time around, the former professional bodybuilder flew in his girlfriend Heather Milligan – a physical therapist – to the festival.
Schwarzenegger started dating Milligan after he split from his former partner Maria Shriver in 2011. Schwarzenegger and Shriver divorced after the latter found out that the former bodybuilder had fathered Joseph, 14 years earlier with the family's housekeeper.
In 2015, Schwarzenegger opened up about his relationship with Joseph in a conversation with Howard Stern.
"Joseph has made the best of a 'tough situation'. He's terrific and he totally understands the situation. "So, it all has worked out ... It's a very tough situation for him. It's a very tough situation for my kids, very tough situation for my family. It was tough for everybody. But it has happened and now we have to figure it out, right?" Schwarzenegger said according to E! News.