The roller coaster that has been Tesco's share price experienced another fall and jump on 7 October after the grocer published its half year results, which showed that the company halved its operating profits. The company has been struggling for years and the current market offers more challenges for the supermarket.
"The reaction of the share price today, with the initial sell-off and then the recovery, indicate that the results are being digested because it's not a simple binary thing whether the numbers are better or worse than expectations," Michael van Dulken, analyst at Accendo Markets, told IBTimes UK.
Tesco has more than halved its profit to £354m ($540m) in the first six months of the financial year, with the UK and Ireland's profit down more than 69% to £166m, while international operations profit dropped by more than a quarter. The struggling grocer saw sales fall by 1.9% to £23.94bn on a like-for-like basis.
The question on everyone's lips is: can Tesco survive? Its fate is in the hands of CEO Dave Lewis. John Ibbotson, director of the retail consultancy Retail Vision, said: "Tesco's turnaround has begun, but it is achingly slow and there is nothing inevitable about it yet. A year into [Dave Lewis'] tenure, Tesco's embattled chief executive has lived up to his 'Drastic Dave' nickname."
Struggling with years of falling prices, the company also faced its share of scandals. In 2014, a massive "black hole" in the grocer's profits was discovered and it was revealed on 6 October, 2015 that the company is in talks with the Serious Fraud Office to settle any accounting fraud that may have been committed.
"David Lewis, he's handed an ok card, but in reality it turned out to be an ugly card when all those things came to light and I think he's dealing with those things very well," van Dulken said.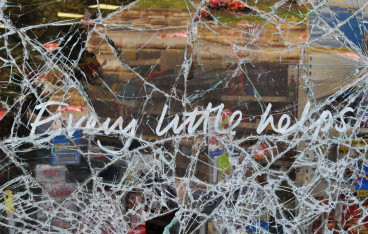 Where rival Sainsbury's also recorded a smaller than expected fall in sales and the grocer maintained profit guidance as higher than the market has forecast. Tesco is a different story, because of the recent history.
It has disposed of non-core divisions, such as its South Korean business Homeplus, and it is still feeling the burn of the accounting scandal. Lewis issued a profit warning in December and it tried to sell its Dunnhumby data unit. Potential buyers managed to pull down the price negotiated from £2bn to £600m.
Van Dulken said: "He has a tricky path ahead of him but, for the moment, while the competition from the discounters is unlikely to dissipate, because they've done very well in terms of gaining market share, the fact that all supermarkets are at the bottom, could mean that, for Tesco, the worst may be over, that's what I think people are hoping for."
German discounters Aldi and Lidl are gaining market share and taking over many customers from the Big Four supermarkets in the UK. Van Dulken points out that the stigma previously surrounding the cheap shops is a thing of the past, and people are now more than happy to show their Lidl and Aldi bags (although now with a charge of 5p).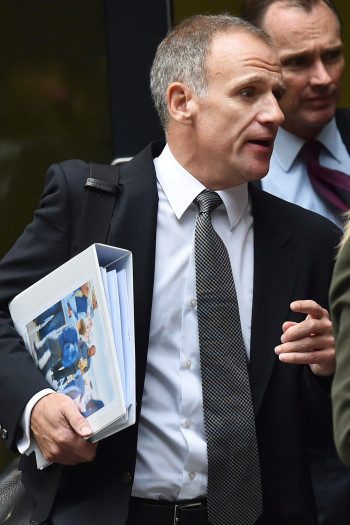 Although Tesco claimed that it is not disposing of any more assets for the time being, van Dulken said it might only be a matter of time before they sell more divisions. In the grocer's situation, that might not be ideal. He said: "Everybody knows Tesco is in a difficult position, so any buyers are going to squeeze them."
Jacques de Cock, of London School of Marketing, confirmed the theory that non-cores will be cut in the future. He said: "The 'strategy' to go back to the core, face price competition head-on, while improving service is bound to affect gross margins and as volumes are essentially flat this does not bode well for future profit growth."
Focusing its business on the divisions that are profitable, Tesco has some headwinds to face, still. The final word has not been said on the accounting scandal and the grocer's market in the UK continues to be a competitive one. Lewis has his work cut out for him.