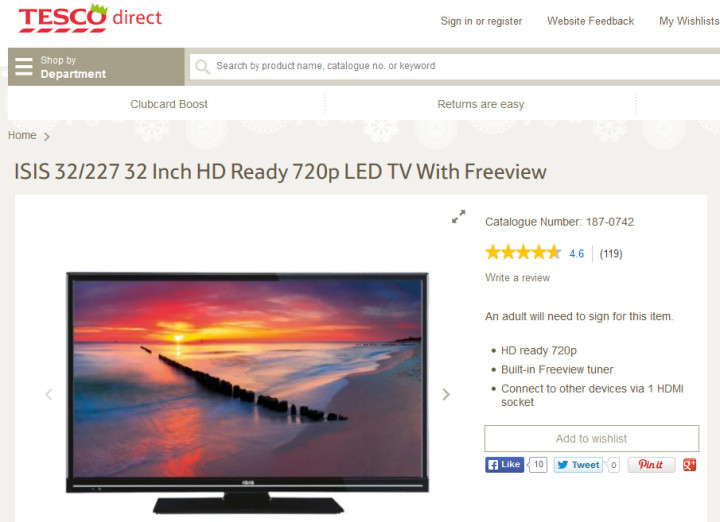 Tesco has slashed the price of TVs which sport the name Isis amid growing awareness of the emergence of the Islamic militant group.
The larger 28-inch Isis TV sets were reduced to £89 from £179, and the 22-inch sets were slashed to £64 from £129.
Tesco initially started slashing prices in September and claimed it was not related to the prominence of the terror group. However the Express newspaper has detailed how the TVs are still being slashed to record low prices months later in stores as well as being pulled off online shelves.
"We have a number of televisions that we have on promotion," said a Tesco spokesperson.
"Part of our commitment to offering the best prices for our customers is our promotions online and in stores. But this is has nothing to do with the terrorist group."