Texas: Georgetown Mayor Dale Ross not embarrassed of leaving mic on during toilet break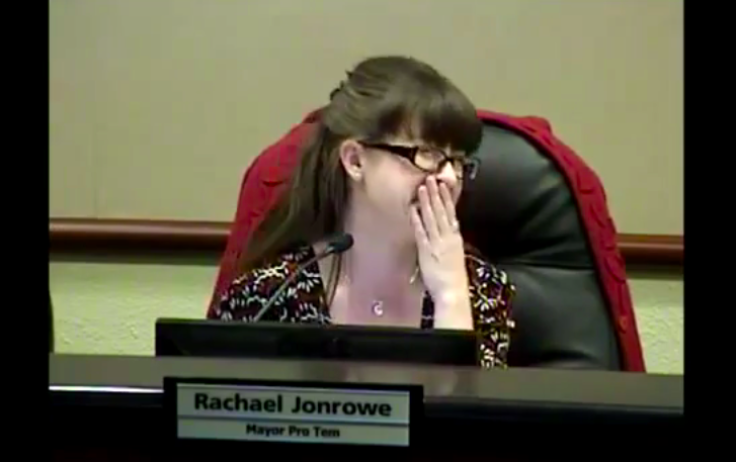 City council meetings are hardly a laughing matter, but a recent meeting in Texas left one councillor laughing hysterically. During a session on 28 April, Georgetown Mayor Dale Ross forgot to turn off his microphone as he took a toilet break allowing the entire meeting room to listen in to his private moment.
According to the London Evening Standard, Ross's colleague Rachael Jonrowe could not contain her laughter as he went to the toilet. She could be heard saying "sorry" as she attempted to continue the meeting, which was discussing the use of antibiotics for infectious diseases.
However, Jonrowe lost all control as everyone heard the toilet being flushed, the Evening Standard reported.
Footage of the incident has gone viral, with the video being viewed over 2.3 million times on YouTube. According to the Austin American-Statement, Ross said he is surprised the video has gone viral but is not embarrassed about it.
"I think the average person can relate to this, that even the mayor —when nature calls—has to go," he laughingly said. The mayor added that he believes in open and transparent government and that his gaffe is a prime example. "Recently, I showed I believe in it," he said.
© Copyright IBTimes 2023. All rights reserved.