Residents of "Bruce Jenner Lane" in Austin, Texas were hit with quite the conundrum after the former Olympian announced to the world she wanted to be called "Caitlyn".
"Should we put both [names] on there? Tape one underneath it?" resident Ray Briggs told the local ABC News affiliate KVUE. "I thought about doing that myself."
According to ABC News, some of Briggs's neighbours are reluctant to change the streets name although they maintain they are supportive of Jenner's transition.
"I don't care what [she] did with [her] life because that's [her] personal choice," a resident said to ABC News. "But I'd rather not change the street name. That's just a lot of paperwork, you know?"
Briggs added, "We just hope that someone is smart enough to realise all the trouble it's going to cause for regular people if you change the name".
The street Briggs lives on is one of many in his Olympic Heights neighbourhood with streets named after famous Olympic athletes, ABC News reported. The neighbourhood includes streets such as Wilma Rudolph Road, Johnny Weismuller Lane and Georgia Coleman Bend.
At least 50% of the street's residents must sign a formal petition approving the new street to the city in order for the street name to be officially changed. According to the city of Austin's website, the city council must also approve the name change.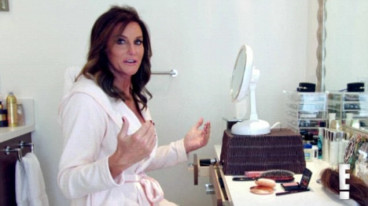 Residents must also meet several steps in changing her street name, including a non-refundable $415 fee and assuming expenses for the sign replacement.
"If the name change request is approved, the Transportation/Signs Department is notified after the Ordinance has been signed by the Mayor and recorded by the City Clerk," the website states. "At this point in time, the Signs & Markings Department can commence with replacing the street signs affected by the SNC case [they bill the applicant]. Notifications are sent out to all affected property owners advising them of the street name change, and to approximately 30 Agencies and City Departments who are affected by the Name Change."
In a statement to ABC News, the Olympic Heights's board members said: "If the city council and residents of our community want to change the name of Bruce Jenner Lane to Caitlyn Jenner Lane, the board has no issue. However, it is something as a board, we are not actively pursuing."