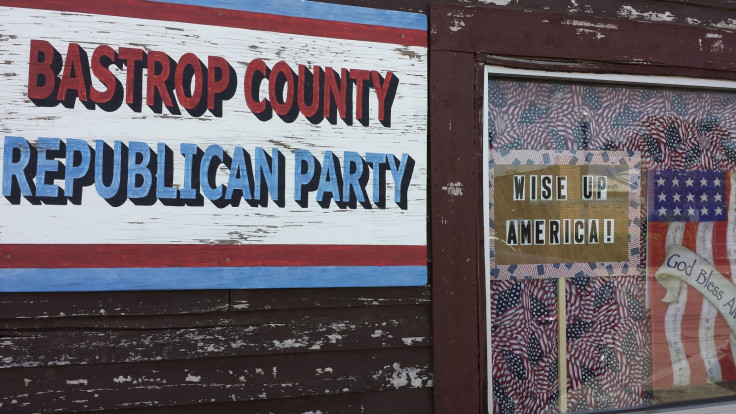 Some residents of the small Texas town of Bastrop expected martial law to be declared and soldiers to take over the town during the Jade Helm 15 military exercises, but until now, none of that has happened.
Former Arizona sheriff's deputy and Texas organiser of the national group Counter Jade Helm, Eric Johnston, told the Associated Press he did not believe soldiers would come into town to take over, but was prepared just in case.
"I would like to think that if the situation were to turn afoul, many more of our people would stand up and come to assist," he said.
Fellow Bastrop resident Richard Scott Sr told KHOU 11 News he believes the military training could be part of a takeover plot. "It concerns me," he said. "Anything our government puts under a special name, I react to very negatively."
Those feelings were, apparently, echoed by Texas Governor Greg Abbot, who ordered the Texas State Guard to monitor the army's activities. The governor's request followed a packed community meeting where an army commander was questioned by nearly 200 local residents in April.
However, the exercise, which is also being held in six other states and involves 1,200 service members, has been as discrete as the army said it would. According to the AP, the exercise is happening almost entirely out of sight to the general public with normal levels of activity at Camp Swift near Bastrop.
Meanwhile, Bastrop Mayor Ken Kesselus has attempted to downplay the view that his city is filled with "wackos and conspiracy theorists."
Kesselus told the AP, "The last few weeks I've had 22 calls. One was from a guy in South Texas who thinks (President Barack) Obama is a communist, a Muslim and evil person and wanted me to warn everybody to hold onto their guns. The other 21 calls were from press."
He added to CBS DFW, "Texas is full of military bases. We're proud of the military, we're supportive. When we see members of the national guard in town no one asks what are they doing here? You go up and say thanks for your service. That's who and what we are."
Despite the army and the mayor's assurances, Johnston has a group of 27 "neighbourhood watch" volunteers monitoring the army's activities.
"It doesn't make sense that if they're going to practice infiltration skills if they're going to be in uniform," he said. "I don't think this is a prelude to martial law. But they're just not being transparent on what they're doing."
Fellow Bastrop resident was less suspicious of the training. "I'm a retired military exercise planner," Mel Hamner told KHOU. "They do this all the time. And there's no plot behind it. It's just their way of training."