A Thai man slit a woman's throat after she criticised his sexual performance when the pair hooked-up in a rubber plantation. Natthan Raknui murdered one-night stand Jiraporn Theppaya after she told him he "sucked at sex".
The 23-year-old male then stole his disappointed lover's motorbike and fled the rubber plantation in Songkhla where the pair had had sex for the first and last time.
His victim Theppaya, 22, was found with her throat cut on 15 August at the plantation near Prawk Suwan Canal. She had been dead for three days.
The couple had travelled to the industrial site after meeting in Songhla on 12 August – just two weeks after they began chatting on Facebook.
Raknui had in turn travelled there on a public bus from Phatthalung province, 120km to the north, Coconuts Bangkok reports.
Investigators dug up CCTV footage of the couple on Jiaporn's motorbike, which Raknui made his getaway on and then sold for THB7,000 (£164, $210).
Police eventually traced the killer via Theppaya's phone records. They arrested him near Pabon Reservoir in Phatthalung, where he often checked in on Facebook.
Songkhla Police say he confessed to the killing and explained his actions as a response to her brutal critique of his sexual offerings. He is charged with both murder and theft.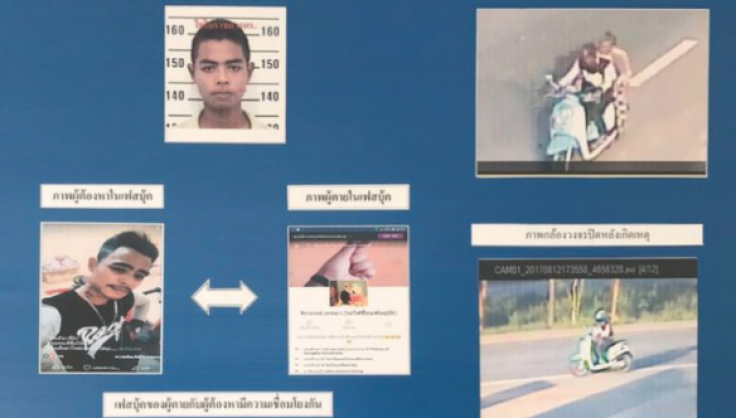 In December 2014 British backpackers David Miller and Hannah Witheridge were murdered on the Thai island of Koh Tao. Police said Witheridge had been raped and bludgeoned to death. Miller also suffered blows to his head.
Following weeks of pressure to solve the case, police arrested Myanmar migrant workers Zaw Lin and Win Zaw Tun and later said the two had confessed to the crimes. However, critics say the migrants were scapegoated.