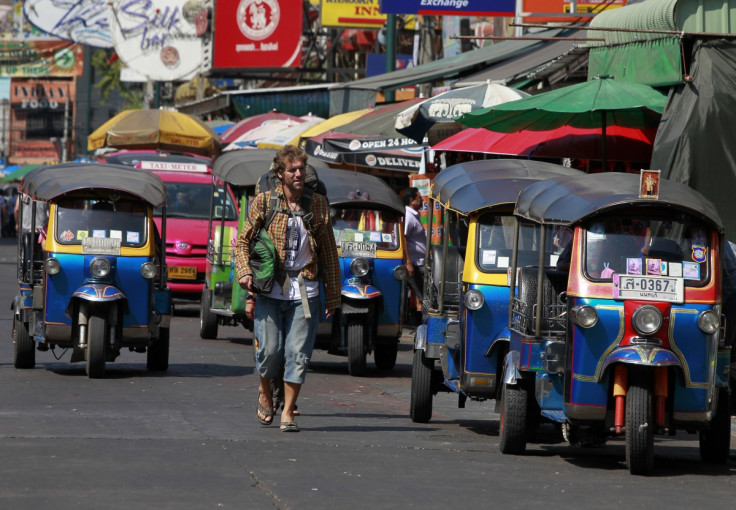 A British woman died after she fell off the back of a three-wheeler rickshaw – locally known as tuk-tuk – in Thailand. She was on the way to her hotel in Phuket Island after a night out with her partner when the accident occurred.
The 44-year-old tuk-tuk driver, Yongyut Damkong, said the accident took place around 3am local time on 20 December. The tuk-tuk was travelling at 40km/hr near a corner at Kubo Muslim cemetery in Kamala's Moo 1 when the mishap occurred, the driver told police. The woman was rushed to Vachira hospital in Phuket where she was pronounced dead.
Damkong also informed the police that the couple were inebriated when the boarded the vehicle. "The tuk tuk driver reported that the couple had an argument about which tuk tuk to take and finally decided on the one [driven by Damkong]," police lieutenant Prasert Thongphrom told Phuketnews. Before the couple took the ride, they were on Bangla Road, which is known for its vibrant nightlife.
"The tuk tuk driver has passed an alcohol test, but we still have yet to test the victim or her partner," Thongphrom said. Police are investigating the accident.
On 13 December, a 32-year-old British woman had died after the motorbike she was riding met with an accident in Phuket. She and a 55-year-old Briton were on the motorbike when a pickup truck rammed into them. The impact was so severe that the pillion rider was thrown off the motorbike and onto the pavement. She was taken to Patong Hospital where she was pronounced dead.