The families of David Miller and Hannah Witheridge have paid tribute to the backpackers who were found dead on 15 September.
Miller and Witheridge were seen walking hand in hand before they were killed on a beach on the Thai holiday island of Koh Tao.
Police believe the pair were murdered with a hoe that was found near their semi-naked bodies at about 11am local time.
Their families have issued emotional statements through the Foreign Office speaking of their losses.
A Miller family statement said: "David was an artist by temperament, so talented. He had a creative eye that he carried with him through life and in his degree.
"He was hard-working, bright and conscientious, with everything to look forward to.
"David was very giving to his family and friends and we all adored him. He will be sorely, sorely missed."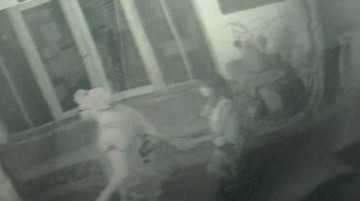 Promising student Miller had been travelling across Asia after finishing a civil and structural engineering degree at Leeds University in June.
He wanted to return to the UK in the autumn to complete a Master's degree.
The family of Witheridge, who arrived on Koh Tao on 12 September, paid tribute to her.
"Hannah was a beautiful, intelligent, loving young woman who poured joy into the lives of all who knew her," the statement said.
"She was selfless and caring and made each and every day that little bit more wonderful. Our family are utterly devastated and shocked by what has happened to our beautiful Hannah.
"To lose her in the way that we have is beyond comprehension. We are heartbroken and no words can possibly describe how we feel. As such, we would be extremely grateful to be left in peace while we come to terms with our loss."
Investigators have been questioning three Burmese migrant workers over the killings after announcing they were no longer looking for a British man who was thought to have sailed to Bangkok in the wake of the double-murder.
They are also said to be looking for a "suspicious Asian-looking man".