Koh Tao, Thailand: Hannah Witheridge 'Died of Head Wounds' and David Miller 'Drowned after Blow to Head'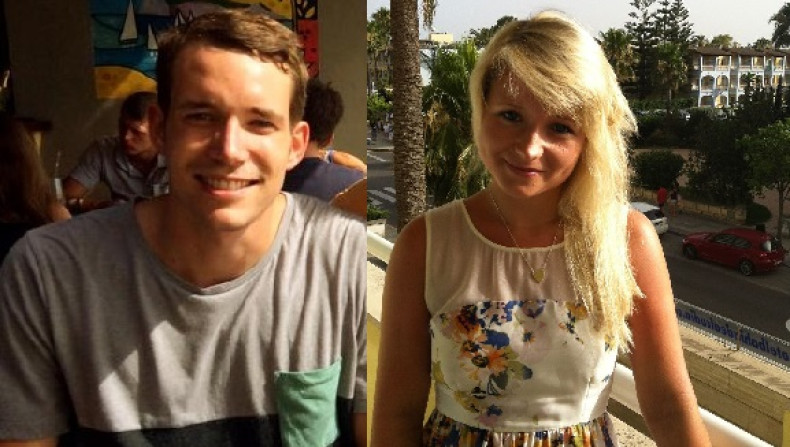 Murdered British backpackers David Miller and Hannah Witheridge both died after sustaining head wounds, in an attack believed to have been carried out with a hoe on a beach in Koh Tao.
Thai authorities have said 24-year-old Miller had water in his lungs and attributed his death to drowning following blows to the head.
Witheridge, 23, was said to have died from her head injuries. She was found 20m from Miller on Sairee beach.
Major General Pornchai Sutheerakune, head of the Thai Institute of Forensic Medicine, said injuries to Miller's hands suggested there had been a struggle with his attackers before he died.
Reports Witheridge, from Great Yarmouth, Norfolk, had been raped were downplayed by Sutheerakune, but he confirmed she had engaged in "sexual relations" shortly before her death.
The pair were found dead by Burmese workers at about 6.30am on Monday after attending a beach party the night before.
Two British brothers meanwhile have been ordered to remain in Thailand by detectives.
Christopher and James Ware, who like Miller are from Jersey in the Channel Islands, are being held along with 11 Burmese workers in relation to the tourists' deaths. Investigators had earlier found blood on the clothes of some of the Burmese workers.
Police Colonel Prachum Ruangthong said: "The investigation is now focused on Christopher. We questioned him initially, but now we want to ask him a lot more questions. We are working with the British Embassy. We have asked him to co-operate and not to leave Thailand.
"We are checking everything in the accommodation where they were staying. We found some blood in one of the rooms and need to check it against the DNA we already have."