Around 46 years ago, in 1971, one of tennis' most famous legends met one of the music industry's biggest names at the Troubadour in West Hollywood. At the time, Billie Jean King was having one of the best years of her career, having won 17 tournaments and Elton John was working on Madman Across The Water, his fourth studio album.
Since their meeting, the two stars went on to become good friends, so one can only imagine her irritation when President Donald Trump used John's moniker Rocket Man while referring to North Korean leader Kim Jong-un.
"There's only one 'Rocket Man,'" the 73-year-old told Us Weekly. "And that's Elton John! Anything else is an insult."
Looking back at her relationship with the Candle In The Wind hitmaker, King remembers their first meeting. "We couldn't stop talking," she recalled. "Lily Tomlin said we were separated at birth. We were both chubby and couldn't see well. I wanted to play the piano and he wanted to be an athlete."
Two years after their meeting, in 1973, the 39-time Grand Slam champion went on to play a publicity match against Bobby Riggs that would forever more represent the feminist movement in sport — the Battle of The Sexes. A film based on the events of the time starring Emma Stone and Steve Carrell released in cinemas in the US on 22 September and will hit UK theatres on 24 September.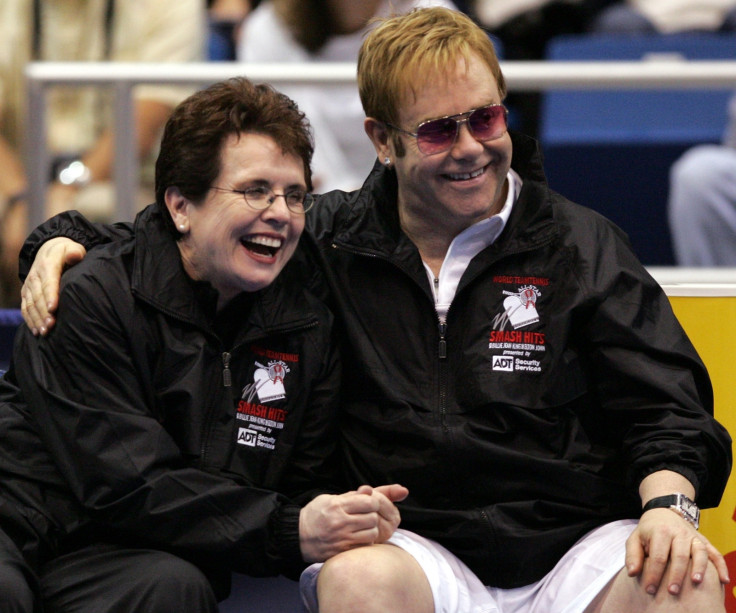 "If you told me when I was 12 years old there's going to be a movie about you and the best actress in the world is going to play you, I'd have never believed it," King told Yahoo Sports.
Circling back to her friendship with the Tiny Dancer singer, the film's director's Jonathan Dayton and Valerie Faris used one of his hits for a scene that just happens to be Rocket Man.