Thousands of refugees and migrants forced to wait in torrential rain at Greek-Macedonian border
Thousands of people, including many families with young children, have been left soaked after spending the night sleeping in the open in torrential rain on the Greek-Macedonian border. About 7,000 people waited in the mud of an open field near the northern Greek village of Idomeni to cross the Macedonian border, with more arriving in trains, buses and taxis.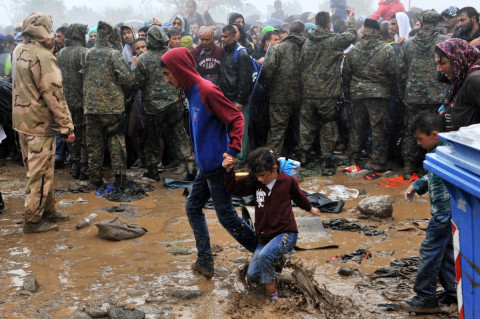 Macedonian police formed a human chain on the border to limit the flow of refugees into more manageable groups, letting families with young children cross first. Occasionally they used batons and shields to push back groups attempting to rush through ahead of their turn. Parents held their children aloft in the rain, to make sure the Macedonian police would see them. Mud-splattered children dragged luggage and stumbled into rain-filled potholes, climbing out soaked and crying.
For some, the chaos, cold and rain were unbearable. One Iraqi man was asking anyone he could find how he could return home. He wanted to fly back to Iraq, he said, he couldn't bear the conditions any more to reach Europe.
Some crossed into Macedonia to the town of Gevgelija in order to board a train, but because of their large numbers, many found themselves spending the night outdoors, waiting for the next train to arrive. "We are humans not an animal. We are under rain for seven hours. Look, no clothes, no jacket, no food. We are so afraid. We will die if we stay here in the rain for a another hour. We need help," a man from Damascus, who lost all his clothes on the journey to Greece, told Reuters. "I am sick. Four hours, four hours under the rain," said Ayman Sayed Ali, an engineer from Aleppo.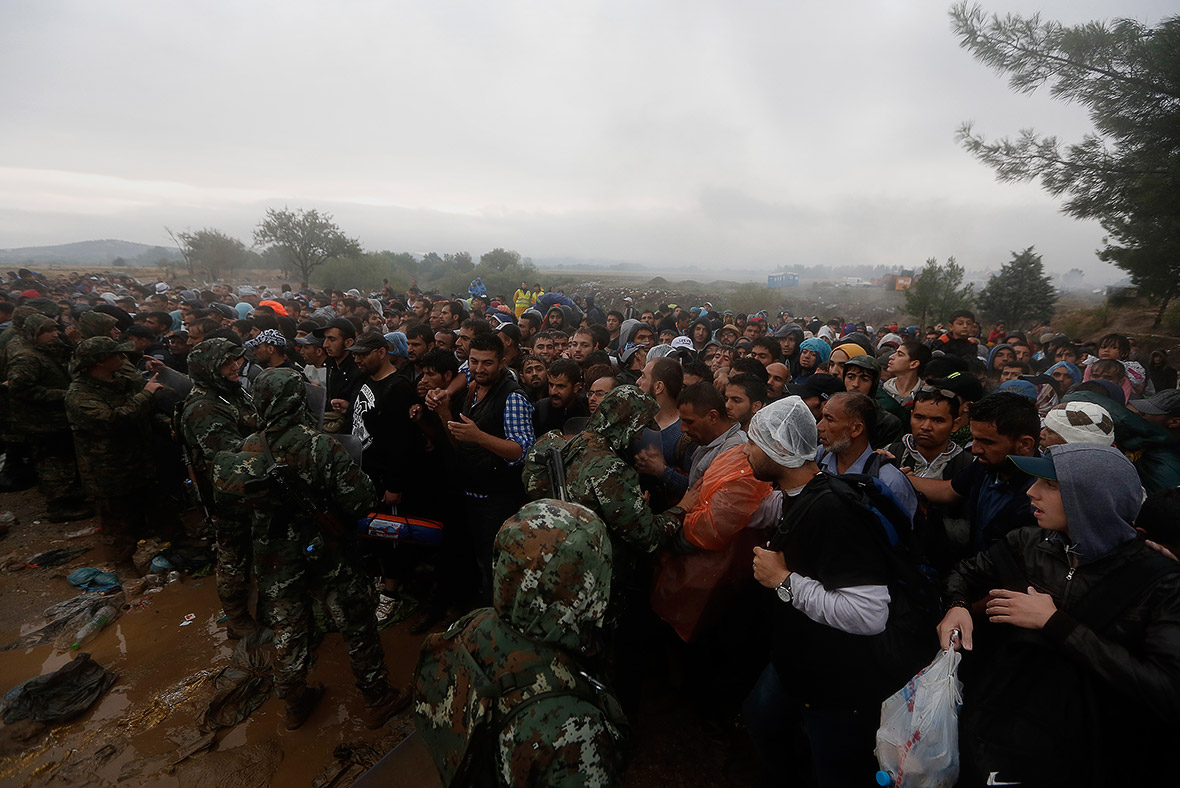 Macedonian authorities could not provide enough vehicles to cope with the large numbers of refugees and migrants who entered the country, tramping through mud and rubbish as they crossed from Greece into Macedonia. The new arrivals were halted at the border town of Gevgelija and only let on to buses in small groups corresponding to the seats available. Those who did not make it on waited in the rain under the watchful eyes of police.
Families of refugees, many with small children, were ill-equipped to deal with the heavy rain. Babies were wrapped in blankets while the adults had to rely on thin rain capes and hooded jackets.
Thousands of refugees have been arriving in Macedonia daily, with no sign that the stream will abate in the coming days.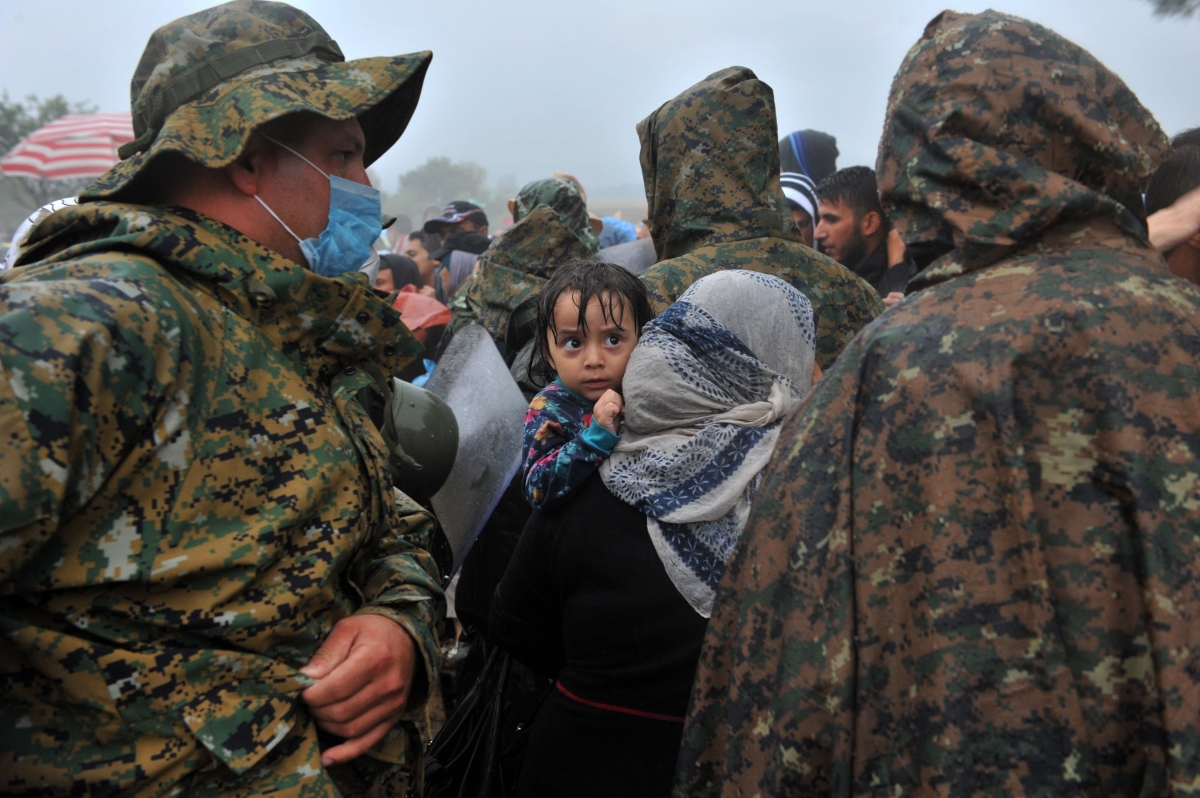 Some 23,000 people are expected to arrive at the Macedonian border in the next two to three days, according to UN refugee agency UNHCR. Many are refugees from Syria, driven to make the voyage by intensified fighting there and worsening conditions for refugees in surrounding countries due to funding shortfalls in aid programmes, UNHCR said. Hundreds have died at sea.
The Macedonian government has organised trains twice a day to the north of the country, where migrants cross into Serbia on their way to European Union member Hungary, but with thousands arriving from Greece, authorities have also provided additional buses to take people north. For most, the ultimate goal is Germany, where they hope they will be able to apply for asylum and build a better life