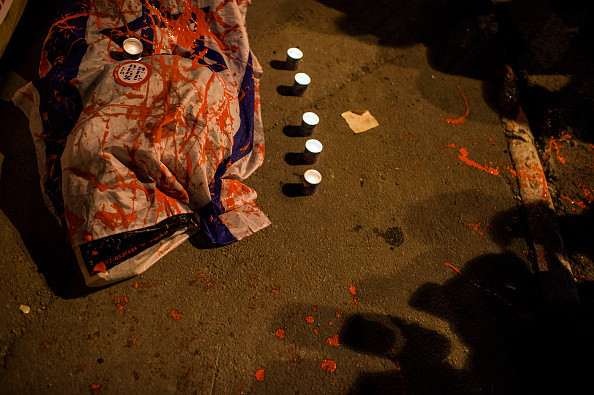 Hours after an East Jerusalem attack in which one person was reportedly killed and 13 wounded, a second vehicular terror attack has been reported in the West Bank, leaving three Israeli soldiers wounded.
The soldiers were standing by a guard tower when a car slammed into them on Route 60 near the town of Al-Arroub in the Etzion settlement bloc.
A search is under way for the driver and the vehicle, after the driver fled the scene, heading south after hitting the soldiers.
Police spokesman Luba Samri has confirmed that the driver of the "large commercial vehicle," had a Palestinian licence plate.
Road blocks have been put up in the area to try and stop the car, reported Haaretz.
Magen David Adom rescue services evacuated the soldiers to Hadassah Hospital at Ein Karem.
While two of the soldiers had moderate wounds, one was seriously injured. The soldiers reportedly suffered chest injuries, bruises and limb fractures.
In an earlier attack on Wednesday, an Israeli Border Police Officer, Jadan Assad, was killed and several others wounded after a commercial vehicle drove into a group of people on Shimon Hatzadik Street near East Jerusalem.
The driver, identified as 38-year-old Palestinian Ibrahim al-Akri, was shot and killed by a police officer.
Israeli Prime Minister Benjamin Netanyahu and Defense Minister Moshe Ya'alon have accused Palestinian President Mahmoud Abbas for the attack saying it was due to his "incitement."
Meanwhile, Hamas has praised the attack and called for more violence.