Titanfall 2 teaser trailer officially announces game and sets gameplay reveal for E3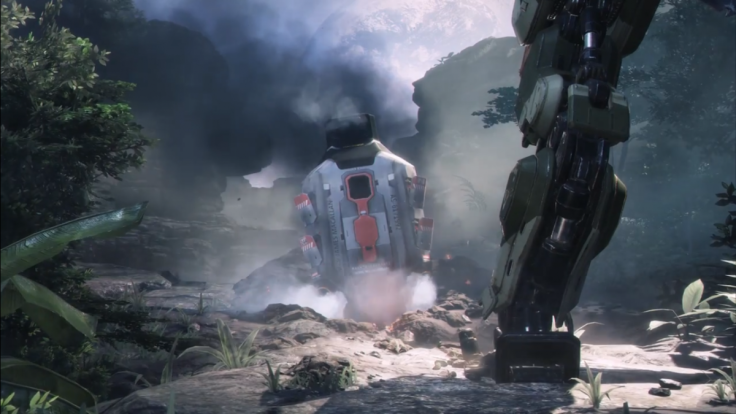 EA has officially announced Respawn Entertainment's Titanfall 2, the multi-platform follow-up to 2014's Xbox One exclusive. While the game has been no secret, this is the first time we've seen anything from the game, but for more details we'll have to wait until a "worldwide reveal" on 12 June.
The trailer teases a beast in the jungle approaching a downed pod, but the beast turns out to be a Titanfall mech brandishing a sword, confirming mech-sized swordplay in the multiplayer shooter expected to release in Q1 2017 at the very latest.
We'll learn more on 12 June, at EA's press conference being held before E3 week. You can watch the trailer below.
The original Titanfall was the debut game for Respawn Entertainment, the studio founded by Vince Zampella, who co-founded Infinity Ward and were instrumental in the creation of the Call of Duty series until 2010 and a well-publicised spat with publisher Activision.
Shortly after the game was released exclusively on Xbox One in March 2014 reports revealed that the sequel would be multi-platform and come to PS4. This has been confirmed in media accompanying the trailer above.
The game wasn't an enormous success, but it reviewed well and certainly has the capacity to impress with a wider release. The game was one of the first of a recent spate of shooters - including Call of Duty - to utilise quick traversal around multiplayer arenas thanks to the exo-suits worn by players. The focus of the game however was the Titans, enormous mechs that could turn the tide of any map.
It had no classic single-player mode, instead working a campaign into its multiplayer. It'll be interesting to see whether Respawn builds on this or introduces a single player mode.
For all the latest video game news follow us on Twitter @IBTGamesUK.
© Copyright IBTimes 2023. All rights reserved.