Tom Holland would have preferred his Spider-Man costume to be a hoodie rather than a skin-tight suit
The English actor revealed that he went undercover at a high school in New York to prepare for his role as Peter Parker.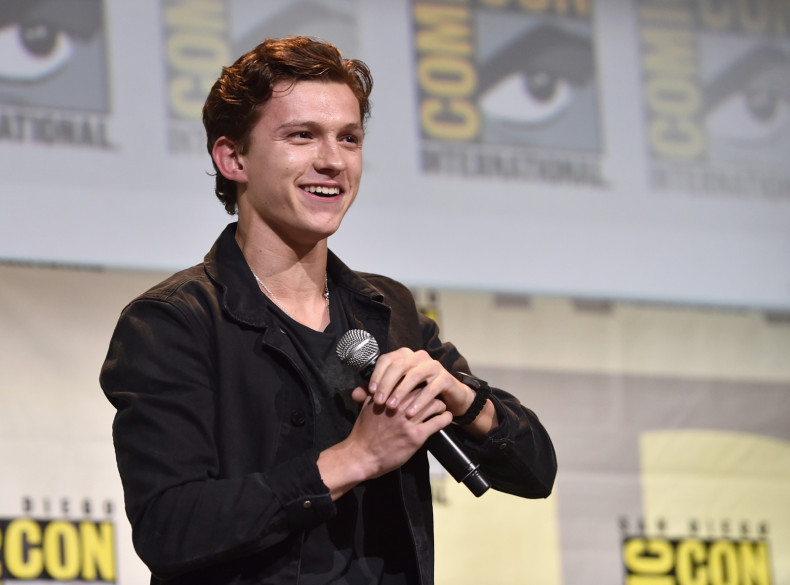 Tom Holland would have preferred a more comfortable Spidey costume rather than the "skin-tight spandex" suit he was required to wear for his role in Spider-Man: Homecoming. Soon after the release of the first trailer of the film, the actor who takes on the role of the web-slinging super hero told fans that while the suit does look cool "it's just not practical".
Fielding questions during a Facebook live question and answer session Holland was asked what the suit would look like if he could design it. "It definitely wouldn't be as tight," he said. "I like the red and blue, I like the webs, I think it's great... but it wouldn't be a skin-tight suit because in reality it's just not practical... it just doesn't make sense. Like why would you fight in a skin-tight Lycra suit? But it looks goods."
The London-born actor also revealed that he went undercover at a high school in New York in order to prep for the role of Peter Parker. "No one knew who I was or what I was doing. I had a fake name and fake accent," Holland said. "I went to a school [in London] where you had to wear a suit and tie, and it's all boys. For me, it was the first time I was in a classroom with girls. It was a really strange experience. It was really fun."
The 20-year-old also was required to take up gymnastics and stunt training to get ready for the part but joked that he had been preparing for the role for 20 years. "I've been playing Spider-Man since I was a kid. I have stood in front of the mirror, doing poses and re-enacting scenes from the previous movies and from the comics, so I feel like I've been preparing for this role since I was a kid," he explained.
Watch the complete QnA Facebook Live session below:
Spider-Man: Homecoming is expected to hit theatres on 7 July, 2017.