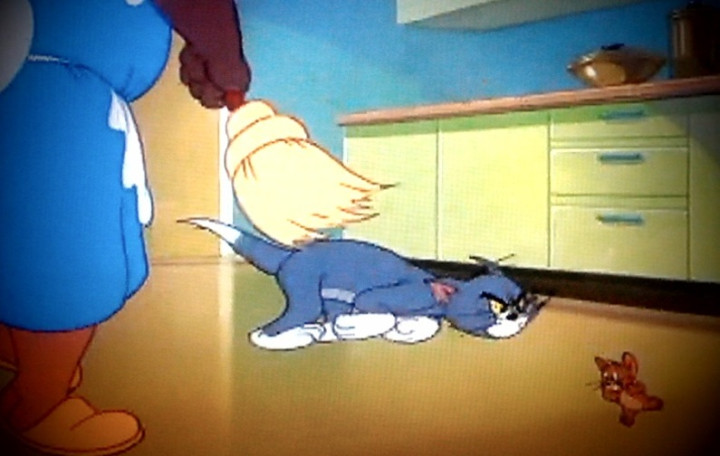 Tom and Jerry cartoons will now carry a warning that some scenes will feature elements of "racial prejudice" which were once acceptable.
Amazon's Prime Instant Video service will carry a warning to subscribers that the classic cat and mouse cartoon contains "ethnic and racial prejudices that were once commonplace in American society.
"Such depictions were wrong then and are wrong today," it adds.
The warning on the cartoon, which first aired in the 1940s, follows years of criticism over its portal of the character Mammy Two Shoes, the black maid who famously only showed her face once during the much-loved show.
The character, whose appearances in the past have often been edited out, redubbed or replaced with a white woman in later versions of Tom and Jerry, has been criticised for being a "mammy" stereotype now often regarded as racist. The character's last appearance in the cartoon was in 1952.
Mammy Two Shoes was influenced by Oscar-winning black actress Hattie McDaniel, best known for role of Mammy in the 1939 film Gone with the Wind.
Tom and Jerry was created in 1940 by William Hanna and Joseph Barbera for the MGM film studio. There were 114 of the short films during its original run from 1940 to 1957, winning seven Academy Awards.