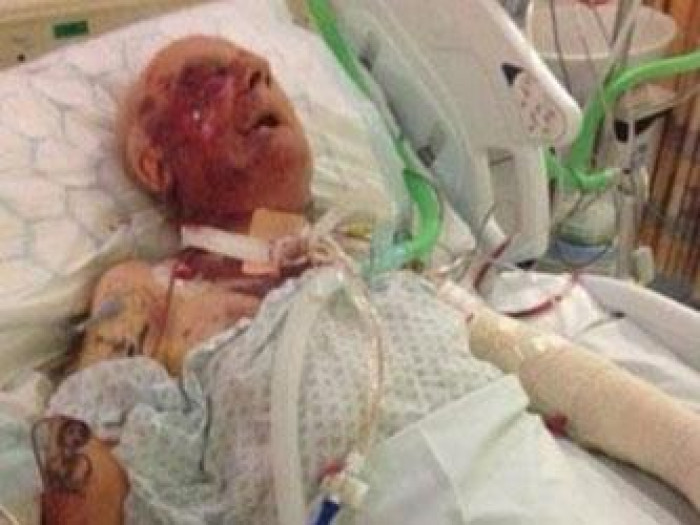 An 80-year-old former soldier and miner brutally assaulted and left for dead in his home in Maltby, South Yorkshire, has died in the hospital where he had been receiving treatment since the attack on 1 October 2015. Great-grandfather of 15 Tommy Ward was left with a fractured skull, broken jaw and broken ribs, and one finger had to be amputated after being snapped in the assault.
Ward's daughter Jackie Perry said he was virtually unrecognisable after the robbery in which his life savings of around £30,000 were stolen. "I couldn't believe it when I saw him," said Jackie. "He was unrecognisable. Who could do this to anybody? Let alone an 80-year-old man." Perry added: "They've walked away and shut that door knowing how seriously ill my dad was and they left him for dead, for the sake of money."
A safe deposit box similar to one taken with the money was found in the Kilnhurst area of Rotherham two weeks after the attack. Two men aged 19 were arrested on suspicion of attempted murder and burglary, but they were released without charge with no further action. Issuing an appeal for anyone with information about the robbery to come forward, South Yorkshire Police said a postmortem will now take place to determine Ward's cause of death.
Detective chief inspector Vicky Short said: "The police investigation surrounding what happened is very much ongoing and officers would still like to speak to witnesses, or anyone who has information about what happened. I urge anyone who has even the slightest piece of information to come forward and tell us what you know."
Anyone with information is asked to call 101 or email enquiries@southyorks.pnn.police.uk, quoting incident number 408 of 1 October 2015. Alternatively call Crimestoppers anonymously on 0800 555 111 (free).