Tony Ferguson believes UFC 209 opponent Khabib Nurmagomedov should focus on his next fight rather than on Conor McGregor.
"El Cucuy" will take on Nurmagomedov at UFC 209 on 4 March for the interim lightweight title – with the winner expected to face current lightweight champion McGregor.
The Dagestani fighter has been mentioning McGregor a lot of late and earlier he had said that he will smash "The Notorious". Recently, Nurmagomedov claimed he will humble the Irishman for the UFC if that is something they want.
However, Ferguson has warned "The Eagle" not to look past him and make the same mistake that former lightweight champion, Rafael Dos Anjos made.
"Khabib, you better focus on this fight and not McGregor, buddy," the 33-year-old said as quoted on MMAMania.
"Because you're looking too far and you're making the same mistake that Rafael Dos Anjos made," the 33-year-old said.
Ferguson also responded to Nurmagomedov's claims that he will break his arm in their interim lightweight title fight.
"This dude says he wants to break my arm. I'm gonna tell you like I told other people. I like to hold my kid, I have a newborn. I broke my arm once, but I knocked that dude down with the same arm."
"I'll pimp smack that dude if he tries to break my arm. Go for it, dude. You try it, bro. You try to break it you're gonna have problems, I'm going to come at you with everything else, because I got elbows, I got knees, kicks ... I'm gonna hit you with everything I got," he noted.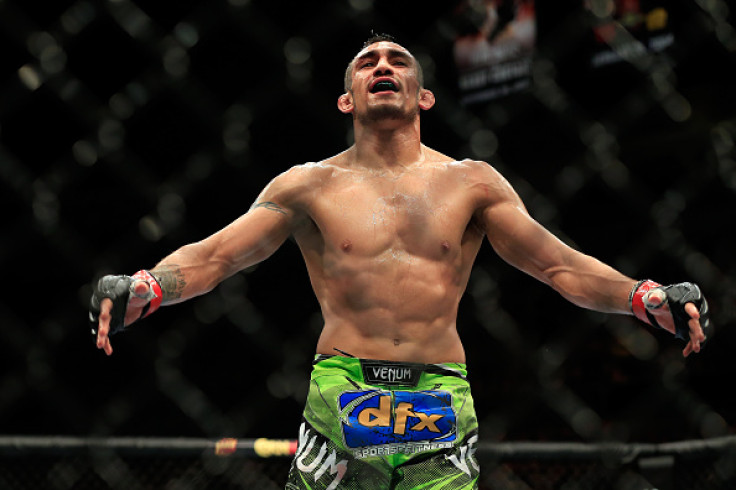 Both fighters are red hot right now with Ferguson currently on a nine-fight win streak (21-3 overall in MMA) while Nurmagomedov has won the last eight fights in the UFC (24-0 overall in MMA).