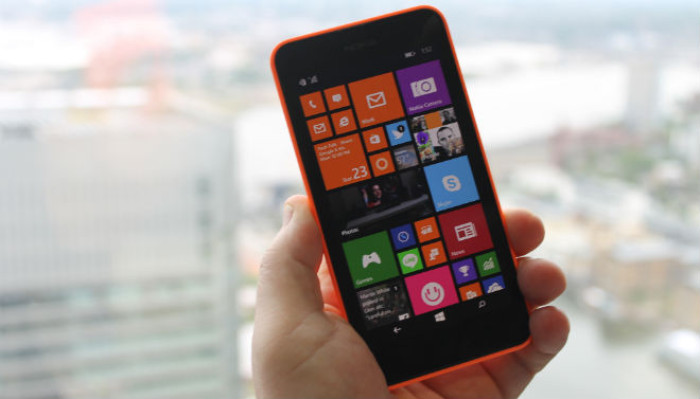 In our bi-weekly analysis on the best apps for your Windows Phone device, IBTimes UK lists out 10 of the best new apps and games, which have been released in the last two weeks.
This week, we feature several new apps that focus on the basics. The list includes the platform's first file manager, a secure instant messenger, photo editing apps and much more.
Apart from allowing you to add up to 200 members on a group chat, Telegram promises speed and powerful security features. The free app lets you share videos as large as 1GB and stores your media in the cloud for instant access.
Need an app that will allow you to manage all your cloud storage services and local files? Try Cloud Mesh. Apart from letting you copy files between services, it also allows you to browse, copy, move, delete, share, pin, download, upload and search files.
Supported services include DropBox, Box, GoogleDrive, MeoCloud, Facebook, Phone Files, SD Card and OneDrive.
Cloud Mesh even allows you to have multiple accounts of the same cloud service and search between them all. There is an ad-supported free version and a paid Pro version as well.
This is a B&W analog film simulator app for Windows Phone. The app offers users numerous black and white filter options. Users can use a simple swipe to apply the film effect that goes best with their pictures. Options include Kodak 400TX, Lomography Lady Grey and many others.
Windows Phone finally has its first file manager and it is from Microsoft. The app happens to be a functional and straightforward solution for all your management needs, allowing you to perform all the basic tasks with relative ease and speed.
A package of 5 apps, Toolkit aims at helping users with most most basic everyday utilities like voice recording and unit conversions. It happens to be an essential download for most Windows Phone users.
Set 1 contains Ruler, Compass, Protractor and Level, while Set 2 brings along Flashlight, Mirror, Magnifier, OneTap. Set 3 has Unit Converter and NFC Writer, while Set 4 contains Timer, Stop Watch, World Clock, System Info.
Interested in knowing the air-quality of the city that you are in or visiting? This app should help. Users can use it to monitor multiple locations in a city by using a digital map.
An app that repels mosquitoes by generating sounds at very high frequency, which "are designed to deter those nasty insects." The application lets users pick from different sound frequencies, including 13, 15, 17 or 19 kHz.
By setting the most effective frequency, they can keep mosquitoes away. And in case you are wondering, most people can't hear these sounds since they are in such high frequencies.
The app boasts about its ability to post entire photos on Instagram without cropping. Other features include filters, overlays and text on pictures, the ability to add backgrounds, the choice of a wide range of fonts.
A new app that will let users edit video clips and slow motion effects in their favourite positions. Users can also add multiple slomo regions and change the slowness of every region of the clip. However, users won't be able to preview videos in-app in full quality and sound in the slowmo regions will be muted.
A new app from Microsoft that is targeted towards developers. Apart from providing them with official developer resources, the app also gives them access to the latest blog posts, training resources, and partner resources.
Developers will also be connected to tech advisors and specialists who develop on the Windows Phone platform.