Jessica Jones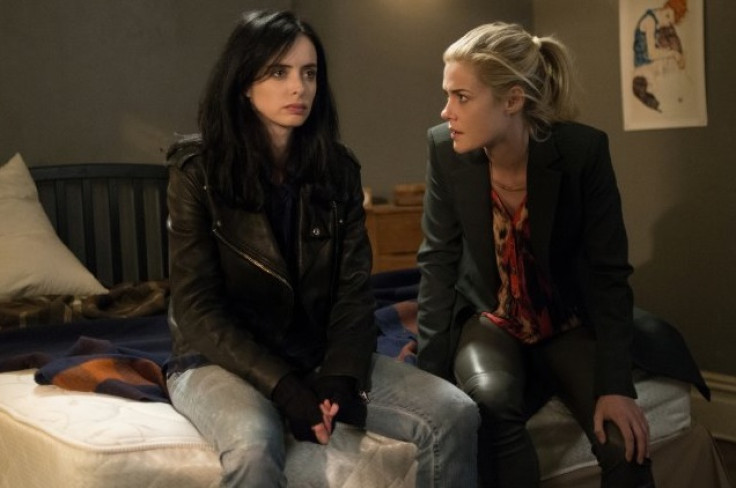 After the success of their first original series, Daredevil, Marvel and Netflix offer up their second in the form of noir-esque Jessica Jones. The show centres on titular character and New York private investigator Jessica, played by Don't Trust The B**** In Apartment 23's Krysten Ritter, whose dark past with villainous mind-manipulator Kilgrave (David Tennant) has left her a little broken.
But with powers of her own (she's a former superhero, don't you know?) and a new-found will for revenge against her old enemy, after discovering he's been using other girls the way he used to use her, Jessica puts her investigative skills to the test to locate Kilgrave and potentially take him down.
Those who have enjoyed Marvel's outings on both the big and small screen are bound to like the comic book-inspired series for its typical superhero thrills. However, Jessica Jones is also able to please a whole new, more adult audience too with its darker themes and sometimes disturbing imagery (understandable, given it is written by Dexter's Melissa Rosenberg). It's lead is also a whisky-drinking, swearing, sarcastic punky badass. What's not to like?
Watch this if you enjoyed: Daredevil, Agent Carter, Supergirl, The Flash, Arrow, Gotham, Orphan Black, Fringe and Agents Of S.H.I.E.L.D.
Available on Netflix UK and US.
Testament Of Youth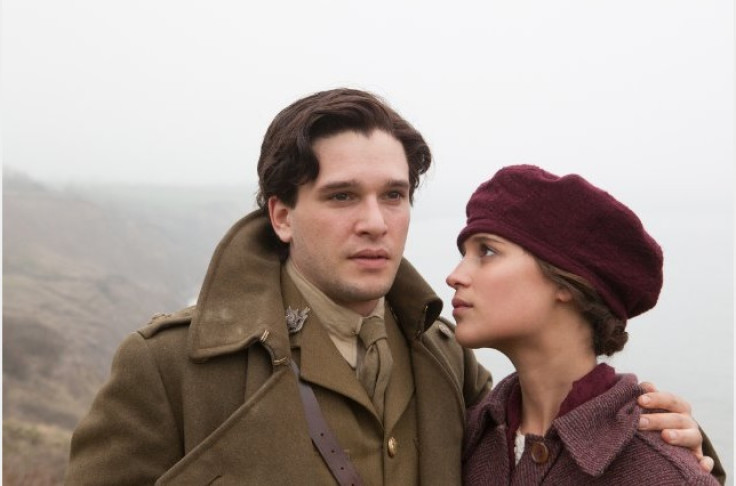 The year is 1914 and independent young woman Vera Brittain finds herself overcoming the typical restraints of women of her time to become a student at Somerville College, Oxford. When the First World War breaks out, her brother Edward, fiancé Roland Leighton, and their friends Victor and Geoffrey are sent to serve at the front lines. Following them, Brittain leaves college to enlist as a voluntary aid detachment nurse, tending the wounded and dying (both British and German) in London, Malta and France.<sup>

Alicia Vikander, whose has quickly become a force to reckon with in Hollywood after sterling performances in Ex Machina and The Man From U.N.C.L.E, plays Brittain brilliantly, presenting both a softness in her actions but a ballsy conviction in both her academic ambitions and commitment to her loved ones. Other notable cast members include Game Of Thrones star Kit Harington, Taron Egerton (Kingsman: The Secret Service), Merlin's Colin Morgan, Dominic West and Emily Watson.
Watch this if you enjoyed: Suite Française, The Age Of Adaline, A Little Chaos, The Young Victoria, Far From The Madding Crowd, Anna Karenina and Atonement.
Available on Netflix UK.
Home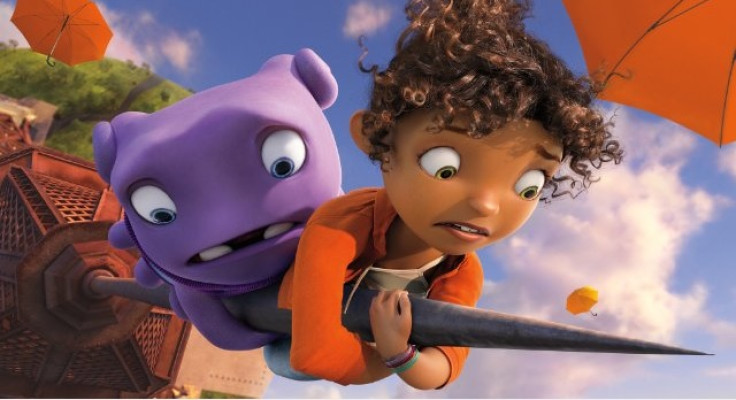 In an alternate time where an alien race called the Boov has conquered the Earth, the extraterrestrials relocate the planet's human population – all except for a little girl named Tip (Rihanna), who has managed to hide from the aliens.
When Tip meets a fugitive Boov called Oh (Jim Parsons), there's mutual distrust. However, Oh is not like his more serious and hardened comrades; he craves friendship and fun. As their distrust fades, the pair set out together to find Tip's mother but, unbeknown to them, the Gorg – grave enemies of the Boov – are en route... and of course, after them.
Bound to please the children this Thanksgiving weekend, Home is a brilliantly animated, light and colourful adventure that never allows itself to be too serious. The movie sends a positive message about hope and never giving up, with the same themes applying to both yourself and also your families, friendships and loyalties. But it's not too sickly sweet, there's also a bit of toilet humour and silliness a long the way too.
Watch this if you enjoyed: Despicable Me, Big Hero 6, Minions, How To Train Your Dragon, Frozen, Tangled and Inside Out.
Available on Netflix US.
John Mulaney: The Comeback Kid

His third stand-up show and second to premiere on Netflix, The Comeback Kid sees comedian John Mulaney discuss anything from the frivolous subjects of awkward childhood experiences and pop culture to potentially explosive jokes about legalising marijuana and the purpose of religion. But the way he tells each accompanying story alongside his on-the-money gags make it easy for you to follow his narrative and avoid being weighted down in the darker topics.
A former Saturday Night Live skit writer, it's obvious Mulaney knows how to construct a joke but it is his no-taboo attitude and belief that nothing is off-limits that keeps your attention throughout his stand-ups. He often touches upon personal aspects like when he retrospectively explains the hilarity of his father pulling up to a McDonald's with a van full of hungry children, and only ordering a single black coffee, or detailing his father's hatred of past US president Bill Clinton.
But it's not all about him, look out for when he hilariously dissects the plot of Back To The Future, pointing out its absurdities and bringing new perspective to the cult film, which has been especially relevant due to the significance of the year 2015 within the second movie.
Watch this if you enjoyed: John Mulaney: New In Town, Matt Braunger: Big Dumb Animal, Aziz Ansari: Buried Love and Demetri Martin: Live.
Available on Netflix US.
A Christmas Carol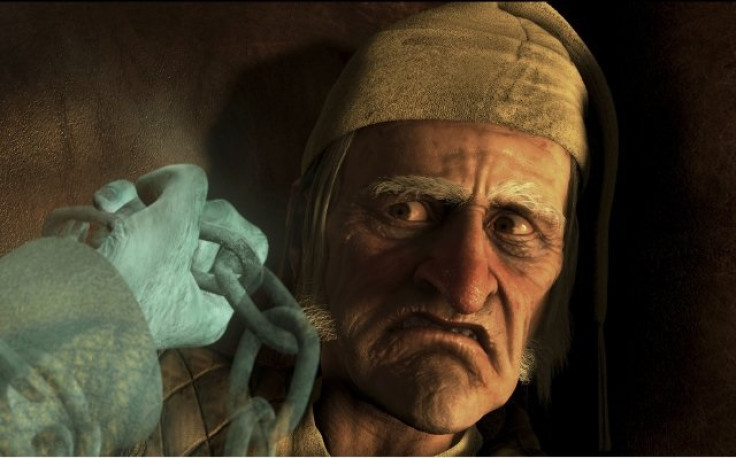 We're sure you know the tale by now but just in case you don't... It's 1843 and moneylender Ebenezer Scrooge hates everything to do with Christmas because he dislikes the jovial merriment and resents people have time off work from his company. He refuses to visit his cheerful nephew, Fred, at his Christmas dinner party with his family, and he forces his underpaid employee Bob Cratchit to beg to take the day off for his loved ones.
On Christmas Eve, Scrooge is visited by three ghosts who each explain to him what happened to them in the afterlife and how they are now forced to suffer for eternity because of their selfish and greedy ways when they were living - in an attempt to teach him to alter his ways before its too late. The spirits also transport him through time, showing him how he came to be the way he is and where his life will lead if he carries on down the same road.
Voice actors in the film include Jim Carrey, Gary Oldman, Robin Wright, Colin Firth and the late Bob Hoskins. Undoubtedly, a great film to see in December, with Christmas just round the corner.
Watch this if you enjoyed: The Polar Express, The Grinch, Elf, Mickey's Christmas Carol, Santa Clause and The Muppet's Christmas Carol.
Available on Netflix UK.
For more entertainment news follow A-List on Twitter @Alistinsider