With a long weekend ahead of you, what better way to celebrate Thanksgiving after you've had your fill of family and food than to chill on the sofa watching other people commemorating the holiday too. But which shows or episodes do you watch? What if you're not in the mood for funny?
No problem – IBTimesUK has compiled an easier-to-digest-than-your-mother's-turkey list of specials from both sitcoms and dramas that are sure to keep you entertained...
Brooklyn Nine-Nine: Thanksgiving (Season 1, Episode 10)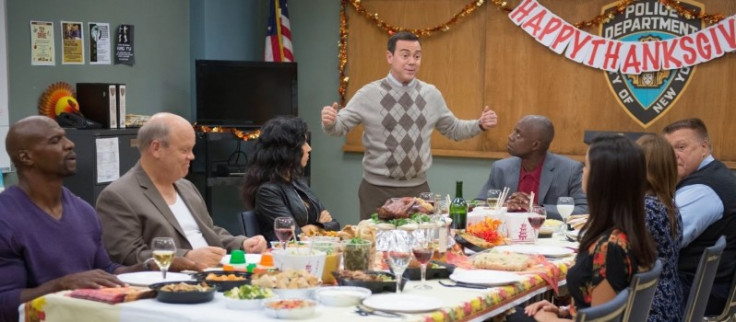 As usual, Amy tries to please everyone – especially abrasive Captain Holt, who she plans to ask to be her mentor – by planning a Thanksgiving dinner at her apartment for the precinct, but it soon turns into a disaster.
The lengthy cooking process and mishaps in the kitchen leave Terry in a hunger-induced rage, Rosa trying desperately not to help and Jake and Holt leaving early to catch a perp who stole money from an evidence locker at the office.
Friends: (All of them)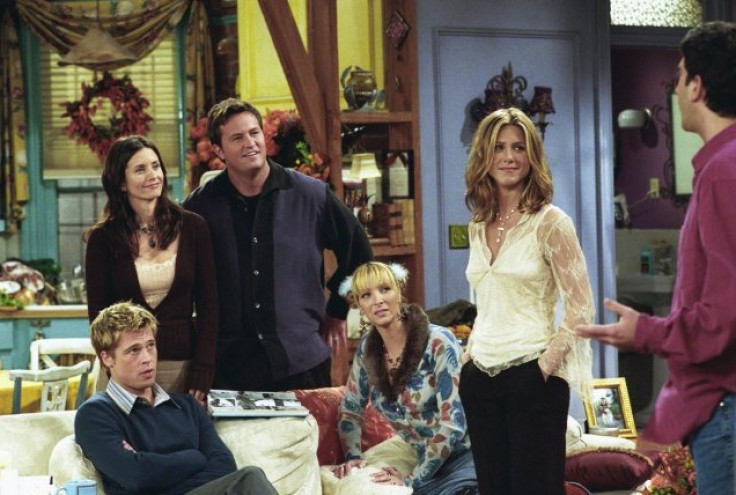 It's impossible to pick the best Thanksgiving episode that Friends turned out because every single one was, of course, fantastic. From The One With The Rumor, where Brad Pitt cameoed as Ross's old school friend with a deep-rooted dislike for Jennifer Aniston's Rachel and the one where Monica tells Chandler she loves him with a turkey on her head, to The One Where Ross Got High, which sees Rachel concoct a bizarre English trifle complete with lady fingers, jam AND beef that all of her fellow guests have to try – they're all brilliant.
The Fresh Prince Of Bel-Air: Talking Turkey (Season 1, Episode 12)
This episode of The Fresh Prince Of Bel-Air sees Will's mother come to the Banks's house for Thanksgiving, but things don't go so smoothly because she is not used to having help around the house so she gets angry with the children for leaving all the work to Geoffrey. After Vy criticises Vivian for being to easy on the kids, she decides to make them cook Thanksgiving dinner – but as expected, they're not the best chefs in the world.
Buffy The Vampire Slayer: Pangs (Season 4, Episode 8)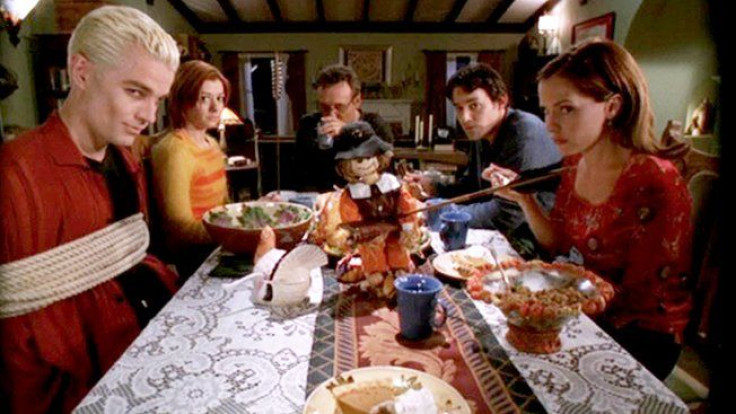 One of Buffy The Vampire Slayer creator Joss Whedon's self-confessed favourites and labelled one of the show's most controversial episodes, Pangs sees Buffy face the restless and vengeful spirit of a member of the Native American Chumash tribe, who were wiped out by white settlers. During a tense confrontation and quite unlike her, the Slayer loses a battle against her formidable foe – but fortunately, a mysterious protector watches over her from the shadows.
How I Met Your Mother: Slapsgiving (Season 3, Episode 9)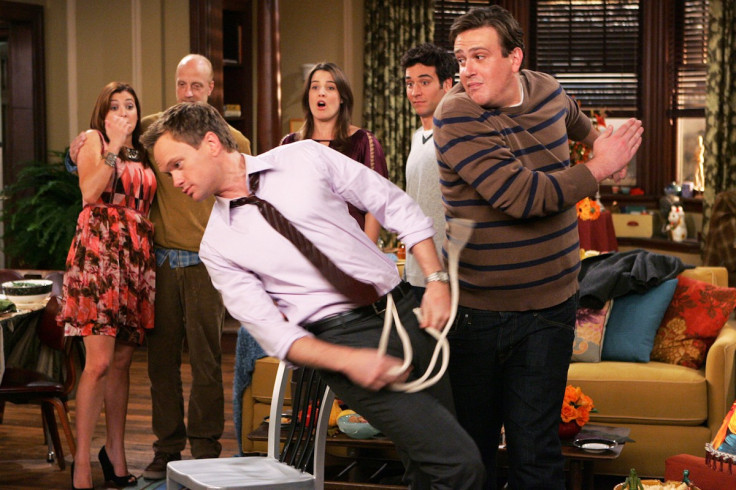 As this year marks the group's first Thanksgiving since Lily and Marshall got married, Lily is hell-bent on making it perfect in every way. However, the gang doesn't make it easy for her as Ted can't help teasing Robin over her "ancient" date Bob, and Marshall terrorises Barney in the days leading up to Barney's third slap as part of losing a bet with him back in the second season.
Ted and Robin reveal during the evening that they recently had sex and begin arguing, but Lily forces them to talk it out. After the two discuss how weird it is to be around each other they come to the conclusion that after the dinner they shouldn't see each other again.
Modern Family: Three Turkeys (Season 6, Episode 8)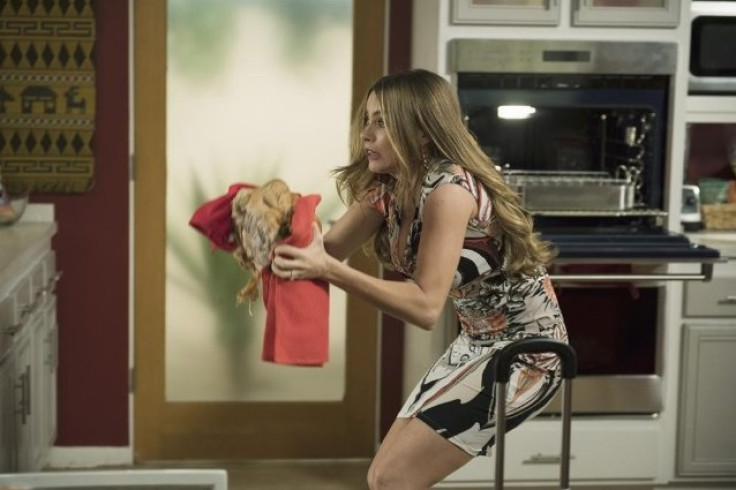 Phil and Luke take over Thanksgiving kitchen duties, but control-freak Claire readies an emergency plan in case her husband and son's preparations go awry. As expected, while in the garage messing about with Phil's inventions, they accidentally blow the fuses and cut power to the house, so they decide to move the dinner to Jay and Gloria's house, since they are supposed to be away in Mexico.
However, Gloria and Jay have been hiding in their house. Their trip was cancelled at the last minute, but they did not say anything to the rest of the family they wanted to spend some time alone. When the Dunphys get to the house, Jay and Gloria try to stay hidden in the bedroom so the rest of the family will not discover their lie.
Dexter: Hungry Man (Season 4, Episode 9)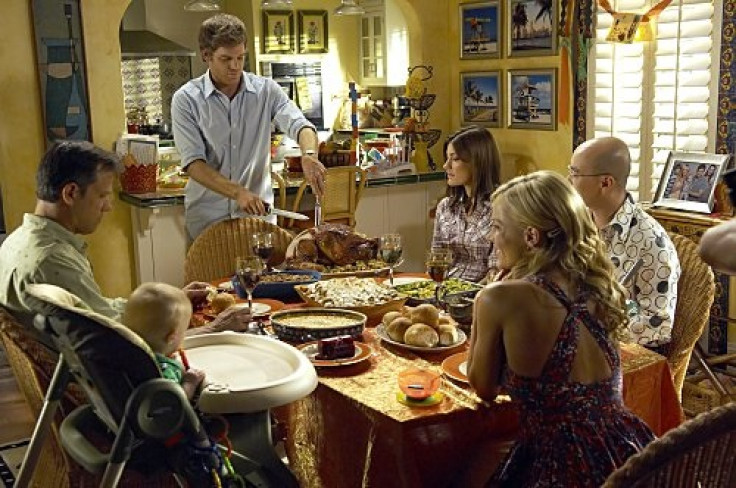 Sometimes, Thanksgiving episodes of light-hearted sitcoms can get a little "samey", so why not try an episode of a drama based on the holiday instead? Still in pursuit of The Trinity Killer, Dexter tries to spend time with his suspect Arthur's family over the holidays to see if he does in fact treat his relatives badly.
As Dexter stops by Arthur's house, he finds Jonah being yelled at by his father. He later finds that Jonah has destroyed his dad's car. Dexter learns that Arthur terrorises his family through beatings and mind games. As Dexter joins them for dinner, Jonah snaps and tells off his father. Dexter is forced to intervene and subsequently reveals the monster inside of himself too.
Scrubs: My Day Off (Season 1, Episode 9)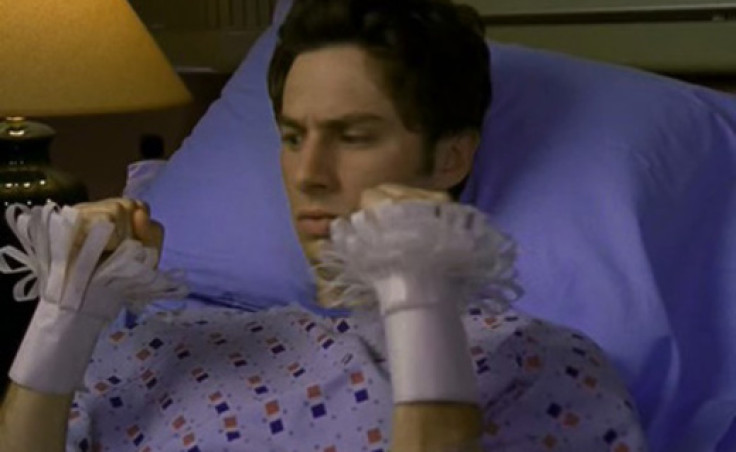 During a rare day off JD visits the bar, but after he and Turk have a few drinks, he passes out and is admitted to Sacred Heart. His symptoms and hallucinogenic reactions to the medication he's been given lead Elliot to believe he has appendicitis.
When he learns that Turk will perform the surgery, JD asks Dr Wen for another surgeon because he doesn't trust his friend to do the best job. On Thanksgiving evening, his fever rises and he is immediately admitted into surgery. Turk performs the surgery successfully, and JD later apologises to his pal for not believing in him.
Grey's Anatomy: Thanks For The Memories (Season 2, Episode 9)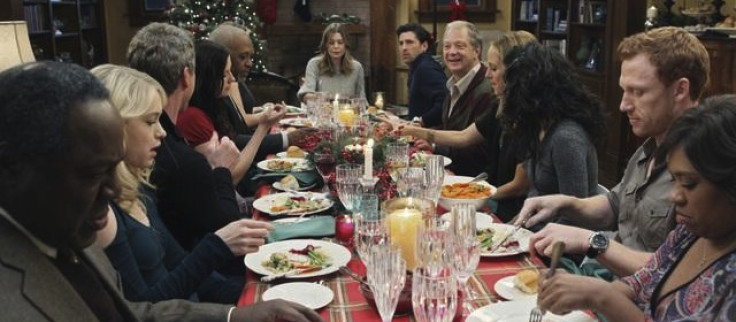 None of the doctors wants to take time off from work to celebrate the holidays, but Izzie insists that they at least have dinner together to bond at Thanksgiving. She tries to make the perfect feast, but realises she doesn't really know how and starts to think of the evening as a disaster. Luckily, Burke saves the day and helps her, but the plans hit another snag when Cristina, Meredith and Alex refuse to come over and it looks as though no one will turn up. Meanwhile, George is forced to take part in the O'Malley family Thanksgiving tradition of shooting a live turkey.
The Office: WUPHF.com (Season 7, Episode 9)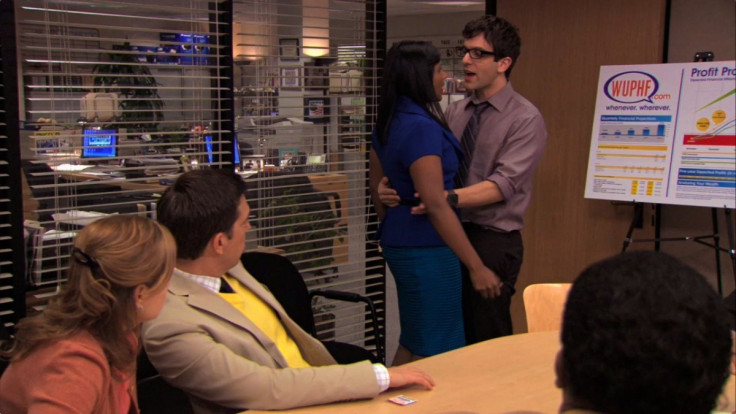 While Michael tries to launch Ryan's internet company WUPHF.com (introduced in the episode The Whistleblower as a cross-portal messaging system) – with funding from the other employees – Dwight creates a hay festival in the parking lot for the Thanksgiving holiday to overcome the memories of the same celebrations from he was a child, when his family had competing hay festivals and he never was elected King for them.
For more entertainment news follow A-List on Twitter @Alistinsider