She's already a highly-regarded actress after winning an Academy Award at the age of 22 for her performance in Silver Linings Playbook, as well as fronting the hugely successful movie franchises X-Men and The Hunger Games. She's also writing a comedy screenplay with new showbiz pal Amy Schumer, but it looks as if Jennifer Lawrence is keen to add yet another string to her already impressive bow – she wants to direct.
So much so that she's lined up a project to do just that. In an interview with Entertainment Weekly, the 25-year-old said: "I've signed on to direct something called Project Delirium — it's based on this article about mental warfare in the '60s, like an acid experiment gone terribly wrong."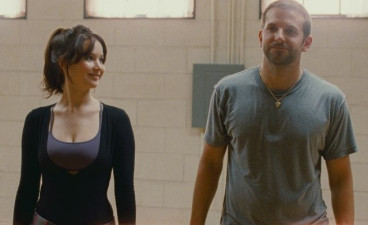 The article she is referring to was published in The New Yorker magazine in 2012 and was written by journalist Raffi Khatchadourian. Titled Operation Delirium, the article details the controversial chemical warfare experiments conducted by Colonel James Ketchum at the Edgewood military facility in Maryland during the Cold War.
Reportedly, he tested more than 5,000 volunteer US soldiers with dangerous "incapacitating agents" including LSD, BZ and marijuana. The objective of the procedures was to find a way to neutralise an enemy without actually killing them, but many of the test subjects were not checked in on during the experiments and ended up with lasting mental damage.
While the subject matter sounds a little heavy, there have been rumours the film will adopt more of a dark comedy tone. Lawrence admitted later in the Entertainment Weekly interview that she would like to direct an out-and-out comedy somewhere down the line.
"I have wanted to direct as long as I've wanted to act," she said. "I just don't talk about it because I'd rather just do it. It's funny, I've wanted to direct since I was 16 and always thought I should start making steps towards that. If I had tried to do it earlier, I wouldn't have been ready. Now I actually feel ready."
Lawrence can currently be seen in the final instalment of The Hunger Games saga, Mockingjay Part 2 and will appear next in David O Russell's Joy, opposite Silver Linings Playbook co-stars Bradley Cooper and Robert DeNiro.
For more entertainment news follow A-List on Twitter @Alistinsider