As crude oil prices tumble 40% to a five-year low, drivers will be eager to know if this translates to savings at the pumps. We've found five smartphone apps to help you get the best deal when filling up.
The difference between two petrol stations may only be a few pence, but with the tank of an average family car now costing more than £90 - and over £100 for diesel - to fill, the savings you make by finding a cheaper garage could well offset the extra fuel burnt to get there.
WhatGas - Free, or £0.71 for premium version - iOS and Android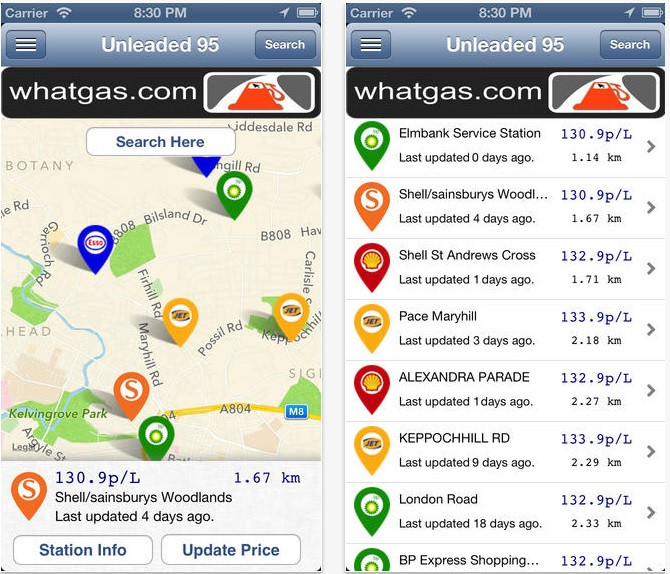 A free app for both iOS and Android, WhatGas shows you all nearby petrol stations, either on a map or as a list, and the prices of every type of fuel they sell. Simply tap on the station you want and all of their prices are displayed.
The app is easy to use, but relies on users updating the prices, so while some stations show a price from today or yesterday, others may be several weeks or even months out of date.
---
Petrol Prices Pro - £2.99 - iOS and Android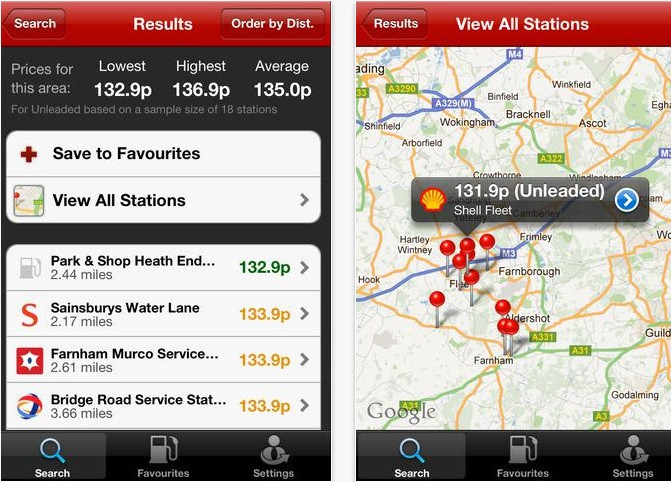 Although a paid app, Petrol Prices Pro is automatically updated daily, Monday to Friday, to give you the most up-to-date fuel prices from the oil companies, as well as supermarkets and smaller stations. In all there are prices for all fuel types at over 11,000 petrol stations across the UK.
You can compare prices locally, as well as against the national average, and highest/lowest from across the country.
The £2.99 price includes a year's subscription to daily updates, and subsequent years can be added with in-app purchases of £2.99 every 12 months.
---
CoPilot Premium UK & Ireland - £13.99 - iOS and Android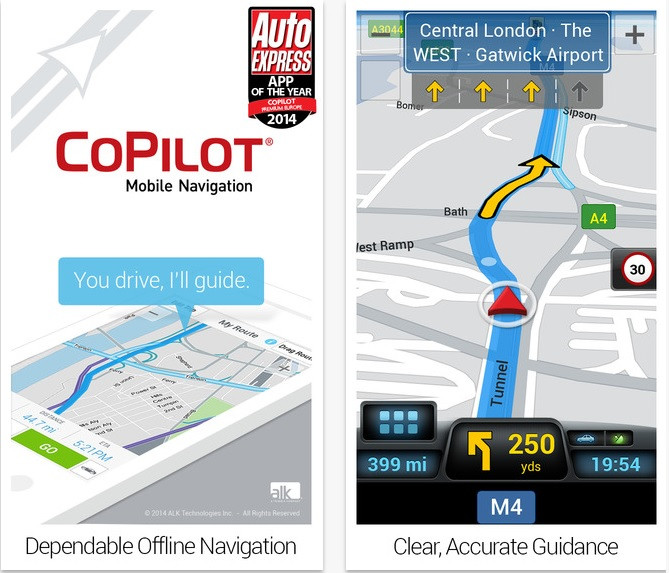 As well as being one of the best mobile sat-nav apps on the market, CoPilot Premium also offers local fuel prices, so you can pick which station to call at on your journey. It may seem expensive for a phone app, but this really can act as a replacement to your dedicated sat-nav unit; it was recently voted AutoExpress' 2014 app of the year.
---
AA - Free, but fuel prices require Silver or Gold membership - iOS and Android
The AA's app offers much more than just breakdown service. It includes a route planner, reminds you to pay your road tax and renew your insurance, the ability to record and track a breakdown, and check fuel prices.
Exclusive to Silver and Gold members - the former of which starts at around £30 per year - the fuel price service offers a map to help you find the cheapest petrol or diesel in your area. The prices are updated by the AA itself, so hopefully will be more reliable and up-to-date than crowd-sourced alternatives.
---
UK Fuel Calculator - £0.69 - iOS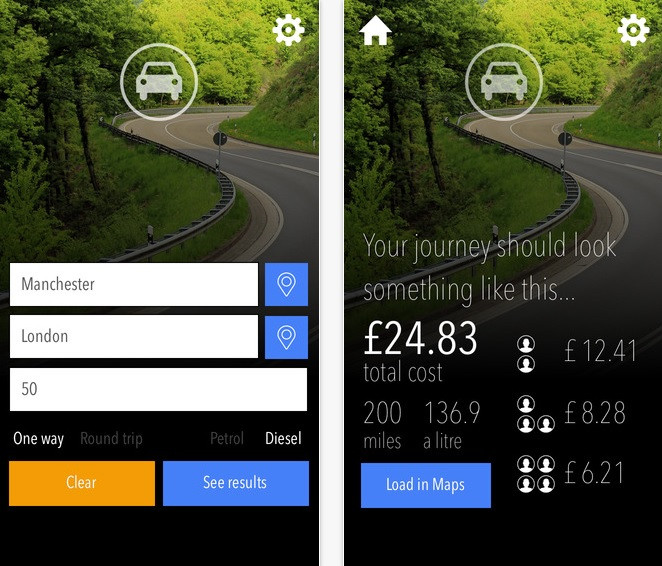 Once you've found the cheapest fuel in your area, you'll want to know how much your journey is going to cost - and what to charge any passengers willing to chip in.
UK Fuel Calculator for iPhone does the math for you and can calculate the cost based on the national average fuel prices, or on prices you enter manually. Simply enter your location, destination, price per litre paid when you filled the tank, and the app works out what the journey will cost.
Get it for iOS