It is time for our verdict on the best Android apps for 2016. This year saw the revival of instant messaging apps in the form of Allo and Signal as well as an array of photo and video editing/sharing apps like Prisma, Boomerang, Photo Scan and more.
Although it was a year dominated by virtual reality (VR) our list does not entail any VR or smartwatch related apps as they require an external device for them to work with. Additionally, we have also not included games in this list as we feel that deserves a separate list of its own.
Let's take a look at IBTimes UK's pick of the top Android apps for 2016.
Prisma
A simple photo-editing app created by an app developer in Moscow, Russia, made headlines overnight for its unique style of effects. Google Play Store has also rated it as the users' choice and the stand-out app of the year.
To use the app users need to select a photo or click a picture with the camera and select from among 33 different filters inspired by famous art styles like Picasso, Monet, Van Gogh, Munch, Levitan and Kandinsky, as well as popular patterns and ornaments like DC comic book illustrations. The app uses neural networks and artificial intelligence to turn your photos into masterpieces.
Google Allo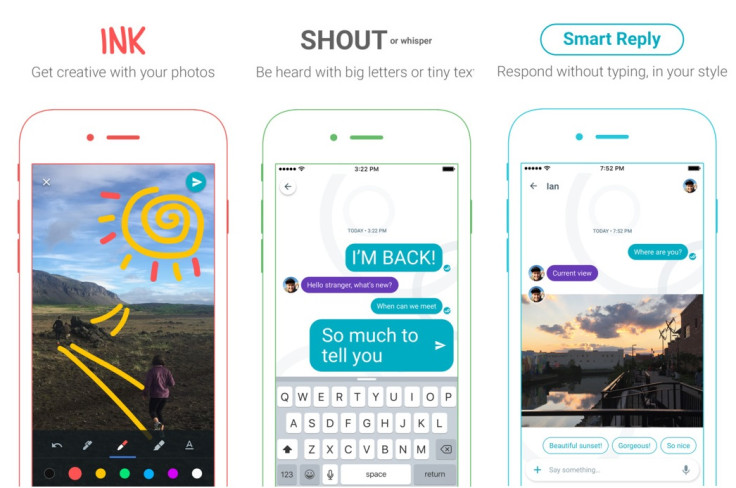 Allo made the headlines because it was the first product to incorporate the firm's new artificially intelligent aide, Google Assistant. The bot interacts with users just like any other person while helping them out with their needs and Google Search has been used as the base directory. Termed as a "smart messaging app" the bots enable smart reply and automatically answer for you when another person asks you a question.
Reddit
Long awaited, the mobile app of the much popular site was launched in April. While some longtime Redditors heavily criticise the app, most casual users including first timers were appreciative of the app's intuitive interface making it easier to dive into topics and communities. The communications tab pulls messages, comments, replies and mentions into one place for quick access, and the main tab puts the web's hottest content just taps away.
Signal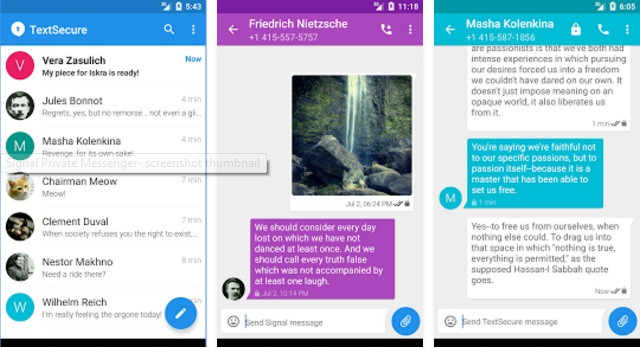 In the wake of data privacy concerns and e-mail hacks people are longing for more options among encrypted apps. One such app, Signal, gained much popularity this year with many security researchers saying it is one of the most secure platforms ever.
It is a complete replacement for your existing SMS app letting you send encrypted messages to users, and even make encrypted VoIP calls. It is the only private messenger that uses open source peer-reviewed cryptographic protocols to keep messages safe. Signal is not currently compatible with tablets but support may be coming soon in 2017.
Google Trips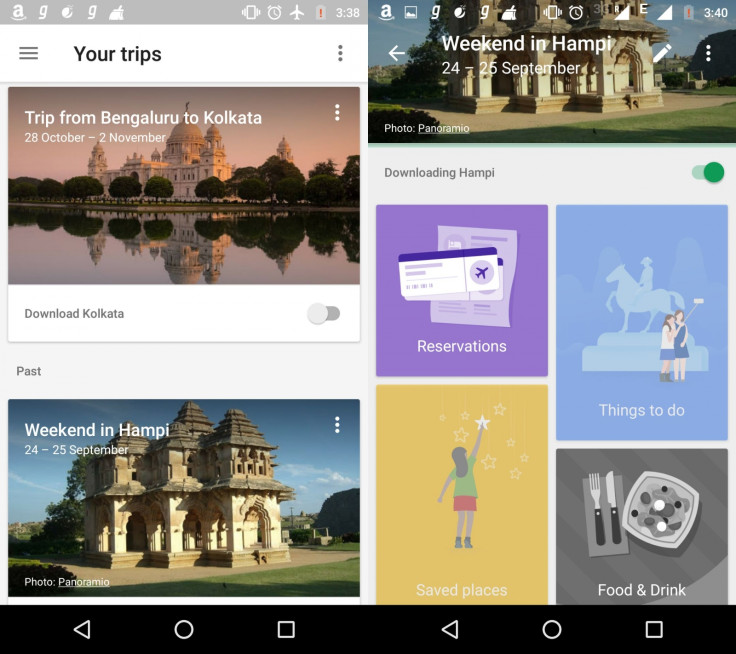 Google has been trying to make its ecosystem all encompassing and its latest attempt is the Google Trips app that scans your Gmail inbox for flight, train, ferry, cab, hotel information and pulls it into a one-stop-shop. It then helps decide itineraries for these cities listed on the travel documents accessed including attractions, restaurants and more. So, instead of logging onto to TripAdvisor again and again one can just get travel guides through this app.
Boomerang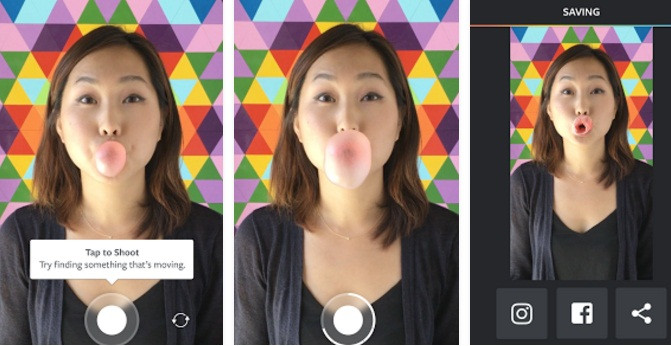 Instagram has been flooded with bobble heads this year thanks to Boomerang that takes a burst of still photos, then stitches them together in a short, looping video. The result, well something short and innovative and can be classified between a GIF and a stop-motion movie.
It is a spin-off app by Instagram, which is now owned by Facebook.
Gravity Gestures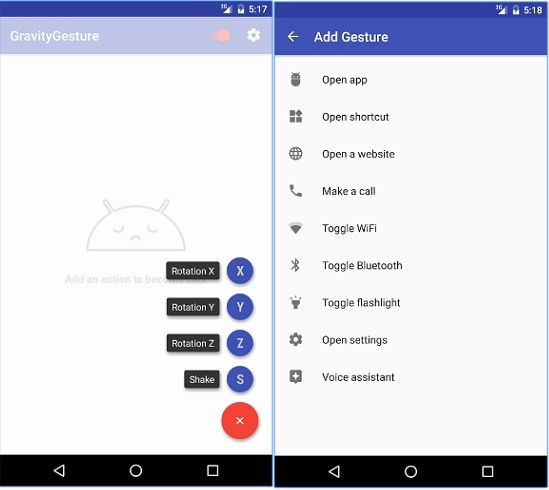 Gesture control is a huge fad among smartphone lovers nowadays. But there are still many models that don't have gesture control features on them like the OnePlus One or Motorola phones. For them Gravity Gestures is the perfect solution as it brings useful gesture functions and a lot more to any Android device without having to change your handset.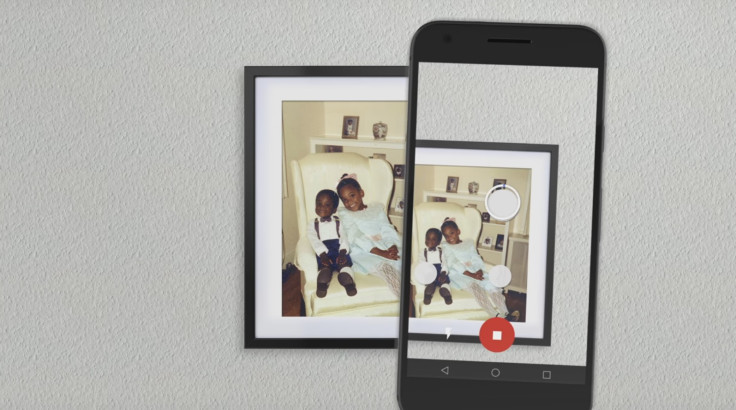 A perfect solution to make your old rusted photos digitised is the Photoscan app. Google has a new app that allows users to digitise their old prints using just their smartphone and turn them into high-quality digital images. The app scans your image by taking four separate images and stitching them together to produce a digital image that is glare-free, properly aligned and cropped.
To keep your Android device safe on sketchy public Wi-Fi, a solid VPN is always a good option. ExpressVPN provides a fast and encrypted connection boasting of an SSL-secured network with 256-bit encryption and unlimited bandwidth and speed. The VPN service is available in over 78 countries over 100 locations around the world and plans to expand further by next year.
Giphy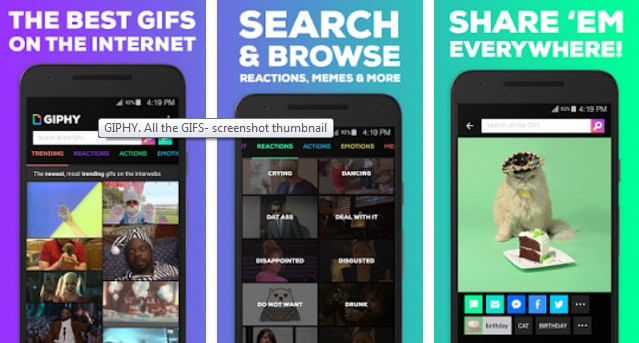 GIFs have flooded the internet with Snapchat and Facebook Messenger leading the pack. To make things easy, while operating on a smartphone the Giphy app allows one to access the world's largest library of animated GIFs. It is the fast and simplest way to search and share GIFs across all of your favourite social channels.