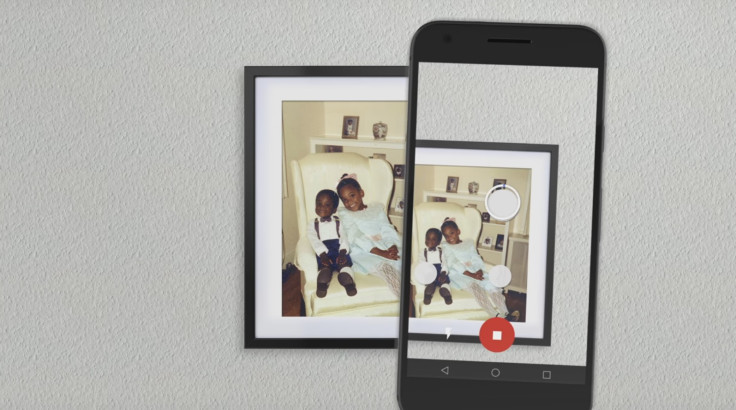 Say goodbye to those dusty shoe boxes and albums filled with thousands of old printed photographs and Polaroids. Google has announced a brand new PhotoScan app that will allow users to digitise their old prints using just their smartphone and turn them into high-quality digital images.
Available for Android and iOS, the free app allows you to scan a printed photograph, get rid of any glare while taking a picture of it and save them to Google Photos with a simple tap.
"We all have those old albums and boxes of photos, but we don't take the time to digitize them because it's just too hard to get it right," Google Photos software engineer Jingyu Cui wrote in a blog post. "PhotoScan gets you great looking digital copies in seconds – it detects edges, straightens the image, rotates it to the correct orientation, and removes glare. Scanned photos can be saved in one tap to Google Photos to be organized, searchable, shared and safely backed up at high quality – for free."
Users need to open the PhotoScan app and hold their smartphone over a printed photograph. After it recognises edges of the print, the app places four virtual dots over the photo. Then simply move your smartphone around to match it with each of the dots. The app scans your image by taking four separate images and stitching them together to produce a digital image that is glare-free, properly aligned and cropped.
The digital images are then automatically processed and saved on your phone or your Google Photos library.
"These photos are at risk," David Lieb, product lead for Google Photos, told The Verge. "They're at risk of being lost when you move, they're at risk of fires, floods and theft. And with every day that passes they fade away a bit - they literally fade away."
The company also released a broader update to Google Photos that includes new advanced editing tools such as an "auto-enhance" feature to touch up photos and 12 filters or "looks" that use machine intelligence to make adjustments and complement the content of the photo.
Advanced editing controls for light and colour have also been added to tweak a photo's highlights, shadows and warmth as well.
The PhotoScan app is available to download on iOS and Android.