The first quarter of 2016 is over and app developers are continuously improvising and releasing some interesting and rather useful apps for Android users. IBTimes UK brings to you some of the best Android apps from the last month that you can download from the Google Play Store and try.
Miitomo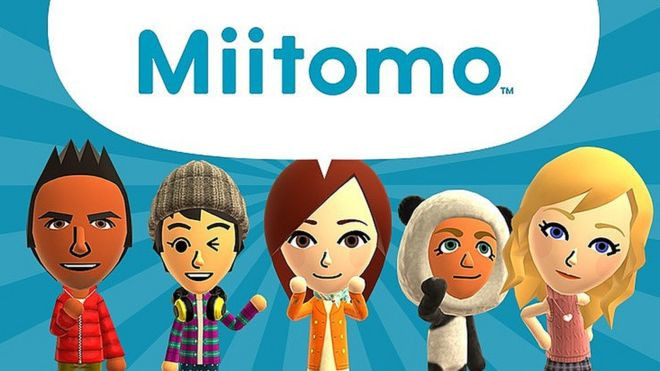 The social gaming and conversation app from Nintendo has already garnered more than a million downloads in Japan. The app lets you create your own little Mii character (a virtual avatar you build to look, sound, and even have the same personality as you) and then make friends and have conversations with other avatars in the virtual world.
Like most virtual games, there are tons of in-game currency in Miitomo to add clothes to your wardrobe and keeping things fresh. You can obtain coins by logging in, answering Nintendo's weird questions and doing other things within the app. Miitomo is now available for download in the UK, US and Europe and will soon hit other markets.
MailTime
MailTime, which debuted on iOS in late 2014, has only recently come to Android. In the current scenario where instant messaging is extremely popular, the app lets you view emails as conversations. The app cuts out annoying metadata to display emails in clean bubbles. Further, the intelligent inbox sorts out important mails from newsletters, discounts, and other machine-generated mails.
Hermit
Hermit is a battery saving app, but unlike most similar apps that clear background caches and apps, it offers supercharged Chrome Custom tabs, meaning, it takes a website and makes it appear more like an app. It behaves just like a normal app and does not reflect unnecessary additions and settings crammed into actual official apps.
Hermit provides a decent library of sites that you can create into apps, and new ones are being added with each update, however, you can also create your own Lite App using any website URL.
ProtonMail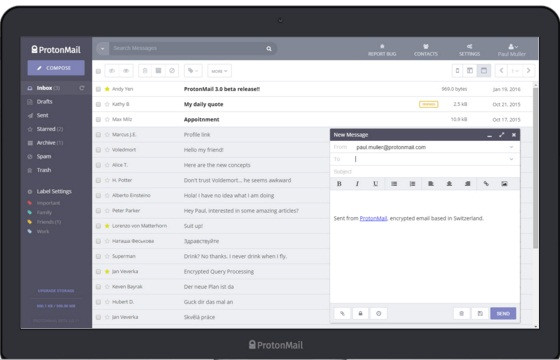 A new email provider allows you to have end-to-end encryption for your emails. You can also password protect mails. There are tons of other useful features that make this a great option for those who value privacy.
This is a service and not a stand-alone app to be used with your current email address. So you must sign up for a ProtonMail account, install the Android app, and use your newly created ProtonMail email account to send encrypted email.
LastPass Authenticator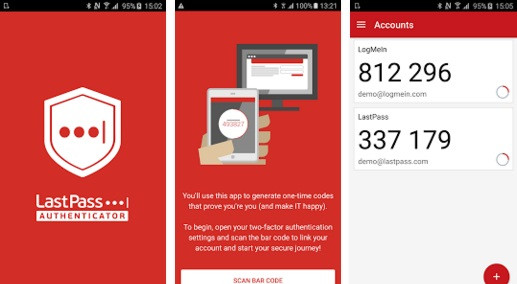 LastPass Authenticatoris a new security-oriented application that gives you the opportunity to have two-factor authentication almost anywhere. It works alongside the standard LastPass app and makes you approve any action taken in LastPass as an additional measure of security. If someone tries to sign in without your consent, you can know about it faster and shut it down immediately. The authenticator is a free app.
Universal Copy
This app is built to let you copy virtually any text found on your device where the standard Android system software will not allow for a copy function through the long-press option. If you come across this type of a scenario the Universal Copy should fix things.
Hound is a voice assistant application which was launched to the public in March. This app is meant to compete with the likes of Google Now, Cortana and Siri. It does a fairly decent job. You can ask a variety of questions, sometimes multiple questions at once, and get answers. It also comes with built-in support for Uber, navigation, phone calls, text messages, hotel search, calculator, converter and more.
Hub Keyboard released by Microsoft contains extensions that allow you to interact with other apps without leaving the app that you are in. You can share documents, contact information, or even translate text directly from the keyboard without being required to open another app. For now it is a preview version so there are some bugs, but we can expect an updated and detailed version soon.
Sony released PlayStation Video last month. It allows you to view and watch any video that you've either rented or purchased on Sony's PlayStation Store. The design is solid and the app seems to work well although it could use some performance optimisation. There is also a decent selection of movies and TV shows that you can rent or purchase from within the app.
Join
Join offers a worthy cross-platform file-sharing alternative with one-time payment. It allows you to send SMS messages from any browser as well as open web pages remotely, plus much more. You can try it free for 30 days. The app only recently went live across all platforms – Android, Windows 10, web, Chrome – but there are some minor bugs and UI improvements to be made.