As 2016 comes to an end, it's time to round up some of the best iOS apps that stood out this year and graced our iPhones, iPads and other Apple devices. While developers were certainly busy releasing a flurry of exciting new apps throughout the year, there are quite a few that certainly spruced up our phones, either as new releases, popular must-haves, received a cool revamp or offered a tool or service in a way like no one else had before.
This list is unranked featuring some of the coolest apps the App Store has seen this year, from new artistic selfie-taking tools and a new all-in-one travel app to a nifty little messaging app that helps you keep your messages secret.
Since the App Store has also seen a wide variety of notable new games this year, including the massively popular AR-powered Pokémon Go, we felt it deserved its own separate list.
Here's IBTimes UK's pick of the best iOS apps of 2016:
1. Google Allo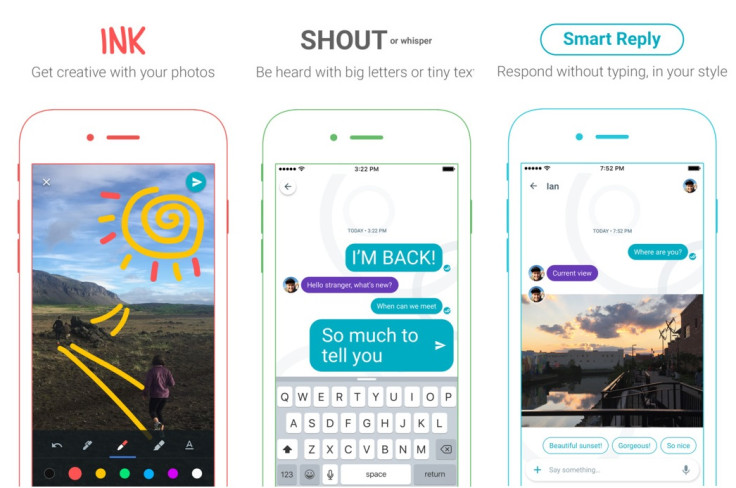 Launched at the Google I/O 2016 in September, the Google Allo instant messaging app made a splash this year, featuring the company's own artificial intelligence-powered virtual assistnat, Google Assistant, to understand what you're asking, formulate an answer and respond to your questions. It also promises to "keep the conversation going" by offering a "smart reply" feature that suggests responses to messages, in your style.
Besides helping users out with their needs, such as finding nearby restaurants,the helpful "smart messaging app" also comes with stickers, doodles, emojis and text.
2. Prisma

There's a reason why Apple awarded the app of the year status to Prisma.
This popular art-inspired app transforms your regular smartphone photos and videos into gorgeous works of art within seconds using a "combination of neural networks and artificial intelligence". Featuring over 30 various unique filters, each of which sports its own artistic style, Prisma allows users to turn their captured images into stunning impressionist oil-paintings, modern art works and more.
Prisma recently added a new location-based photo feed, an interactive app and has removed its limiting 1080 x 1080 pixel square resolution limit on Prisma photos.
3. Sworkit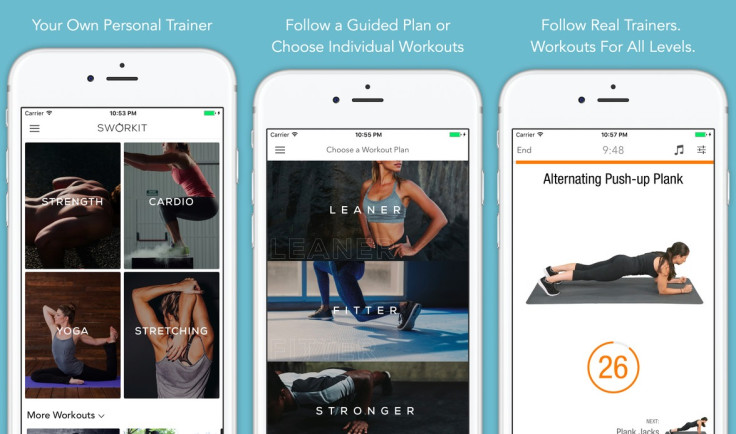 2016 has been a busy year for most of us where not everyone can easily find the time, energy or will to squeeze in a quick workout in already-packed schedules or have the budget for a gym membership. Featuring a wide variety of personalised video workouts to choose from strength, cardio, yoga and stretching, Sworkit stays true to its tagline: "No gym, no excuse."
Users can choose the length of their workout between 5 to 60 minutes, target any specific area of your body with focused routines and follow a trainer to help through your exercises. Recently found to be the only fitness app to meet the guidelines for physical activity by the American College of Sports Medicine, Sworkit also syncs with Apple Health and MyFitnessPal.
4. Swift Playgrounds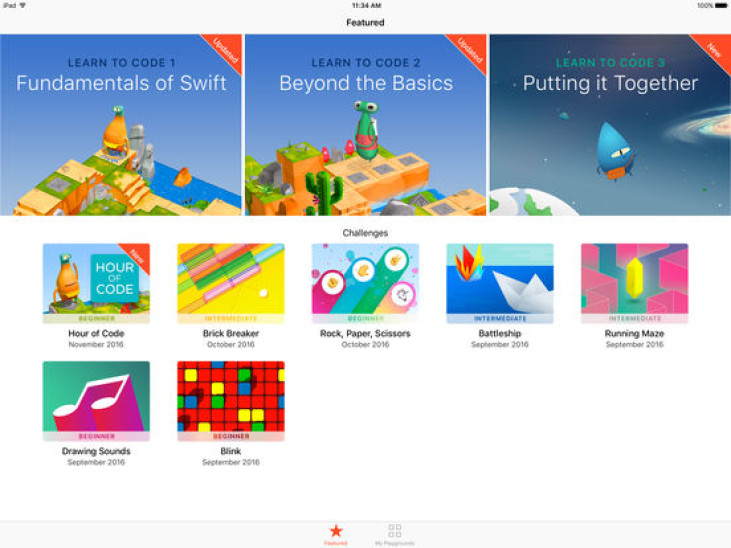 This year, Apple released a new free iPad app alongside iOS 10 in September to help teach anyone, even kids, how to code using the Swift programming language and have it run on their device.
Besides accessing Apple-created coding lessons, users can learn and master basic Swift commands by guiding a goofy little character called Byte to solve puzzles, view your code in live view and tinker with it to create new playgrounds from scratch or using templates, and eventually refine it, debug it and make it your own.
The app also features a table of contents to track your progress and allows multiple users to keep their own lessons separate from each other.
6. Google Trips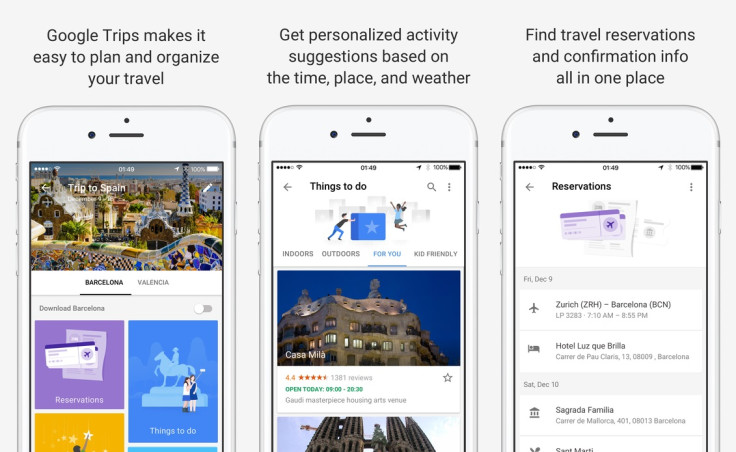 In September, Google also announced Trips, a nifty new app that serves as an all-in-one trip planner and travel guide for adventurous explorers discovering a new place. In addition to organising your tickets and travel reservations, automatically gathered from your Gmail account, Google Trips allows you to view your flight, hotel, rental car and even restaurant bookings all in one clean, easy-to-use interface.
The app also offers curated editorial guides, custom itineraries, personalised recommendations based on your Google history, interests and available time as well as travel tips. This app is especially useful since it is able to work offline as well while still providing visitors maps and walking directions.
7. BigOven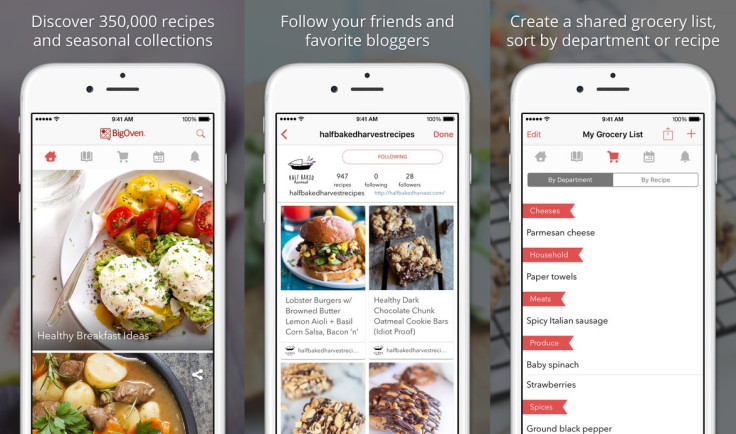 The new, redesigned BigOven app offers users more than 350,000 recipes and includes the ability to make grocery lists and plan a week's worth of meals using the meal planner function. It includes a social element that allows you to see what others are making as well as save and share your own recipes.
Besides gathering delicious recipes from across the web, users can also snap a quick photo of a family recipe and upload it using the app for iPhone, iPad and iPod touch that sports a clean, crisp UI that's simple and easy to use. Check out the app's cool leftovers feature with which you can simply plug in three ingredients you want to get rid of, and the app will suggest what you can make.
8. Musical.ly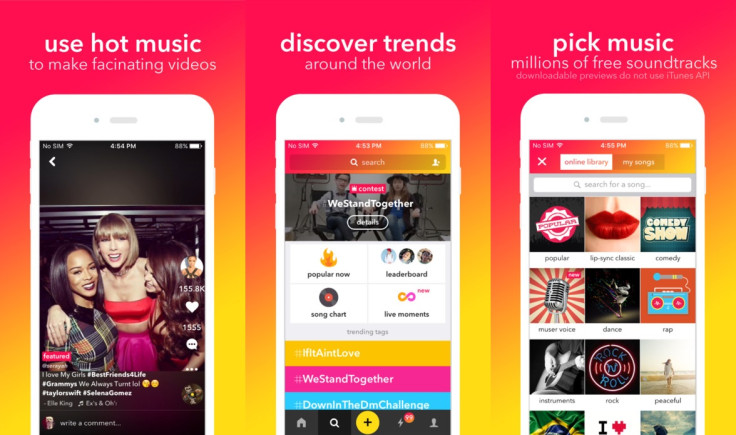 Sporting more than 100 million users worldwide, Chinese lip-syncing app Musical.ly became a massive hit with youngsters this year. The colourful video network app allows users, or "musers", to lip-sync and mime the lyrics of their favourite songs. You can also add some cool effects to your personal music video including filters, stickers, fast or slow motion and time lapse.
With the app, you can discover and "heart" videos created by other musers, promote live broadcasts on sister app live.ly as well as create digital duets with friends or followers. The popular app has also drawn celebrities including Ariana Grande and David Beckham and turned several teens into overnight online stars.
9. PhotoScan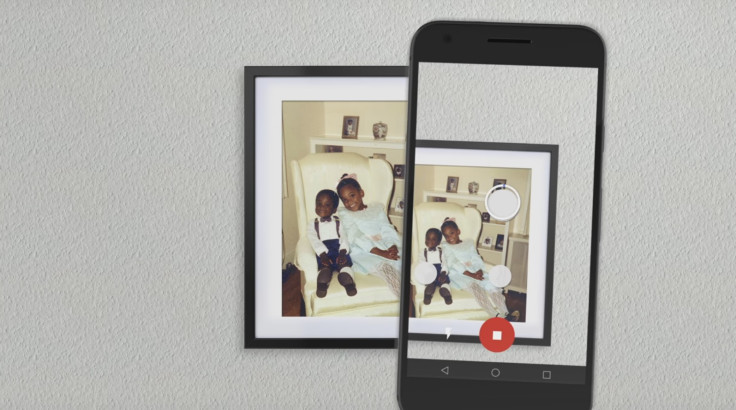 Last month, Google announced a helpful new PhotoScan app that helps users preserve their old printed photographs and allow them to digitise them quickly and easily using just their smartphone. Using this app, you can hold your smartphone over a printed photograph to recognise the edges of the print to scan the image.
Move your finger over the four virtual dots placed on the photo and your photo is automatically scanned and produced - glare-free, cropped and properly aligned. The digital images can then be saved on your phone or Google Photos library.
10. Memrise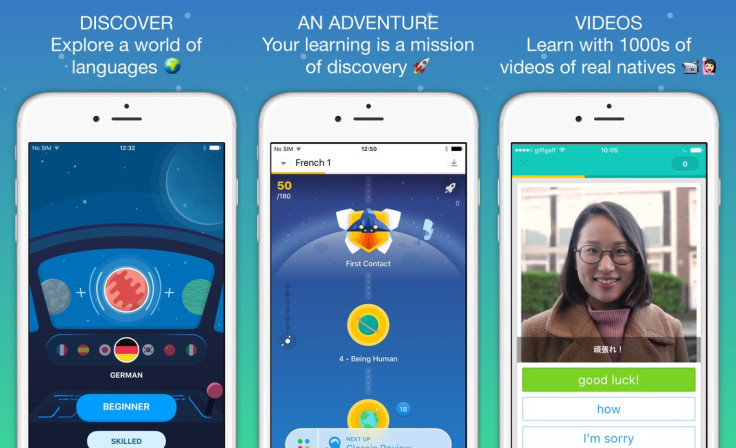 Language-learning apps are a dime a dozen, but Memrise sets itself apart from the rest by using gamification, visual learning techniques and repetition to help users master a new language. Recently named one of the best apps by Apple, the app places you in the shoes of a "language master spy" where you are tasked to "use the language you learn to dupe enemy agents into thinking you are one of them, and to stop other fellow agents that will help you along the way".
Pick a language from the various different offerings including French, Spanish (from Mexico or Spain), Chinese, Japanese, Russian, German, Korean, Italian, Swedish and Norwegian and get started on your New Year's resolution to learn a new language in 2017.