The first few months of 2017 have been quite hectic for Apple with the 10th anniversary of the iconic iPhone, the unveiling of its new "affordable" iPad and the vibrant red version of the iPhone 7 and 7 Plus. There have also been rumours and predictions surrounding the iPhone 8 and updates to its iOS operating system.
The App store saw the launch of some interesting new and updated apps. While cleaning your iPhone or iPad won't make you break a sweat, sifting through the slew of new iOS apps can be a tedious task.
With the forthcoming update iOS 11, which will render any app that hasn't been updated since 2015 obsolete, it might be worth sprucing up your phone with some cool new and useful apps.
From an app that transforms your words into emojis and one that lets users easily contact their Congress representatives to a new way to watch videos with your friends, give your device a makeover with IBTimes UK's pick of the best iOS apps to download this month: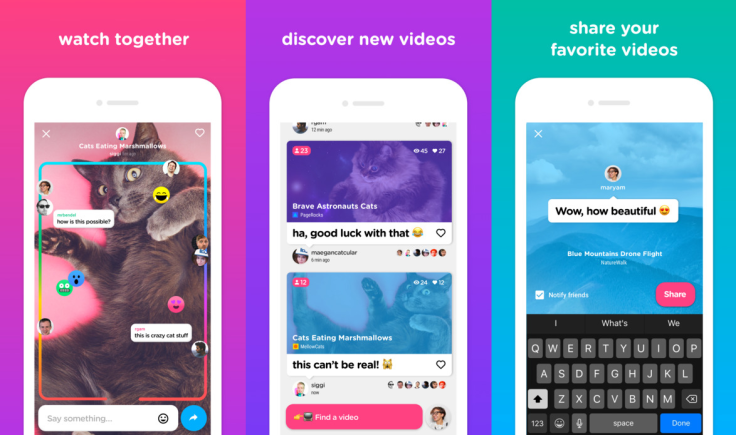 Released by Google's startup incubator Area 120, Uptime makes your next YouTube video-watching binge a more social experience. This colourful group video messaging app lets you share and watch YouTube videos with your friends and even chat with them while watching them. Besides getting recommendations from friends and other users, the app also lets you react to clips with emojis and hearts.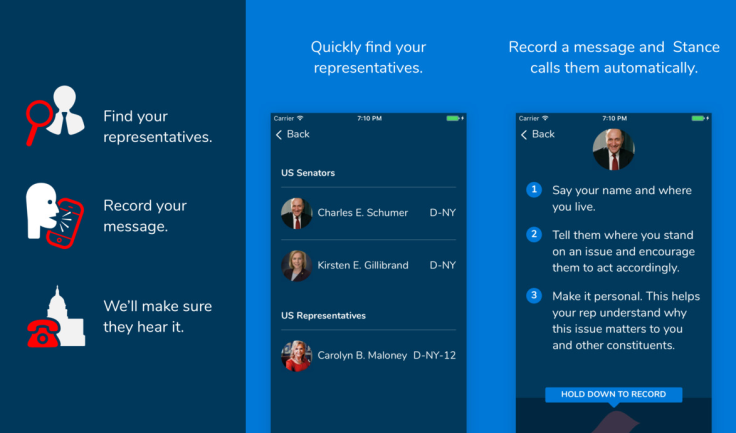 Need to contact your senator or US representative and let them know your stance on a key issue or problem? Rather than spending hours waiting and trying to get your message through, this new app lets you pre-record your message and send it directly to the representative's voicemail. The messages are usually sent at night when the lines are free using Twilio straight to the congressperson's voicemail. If their voicemail is full, the app will keep calling until it is available.
However, it is worth noting that one's recordings are posted to Stance's website and publicly tweeted to the representative on Twitter as well.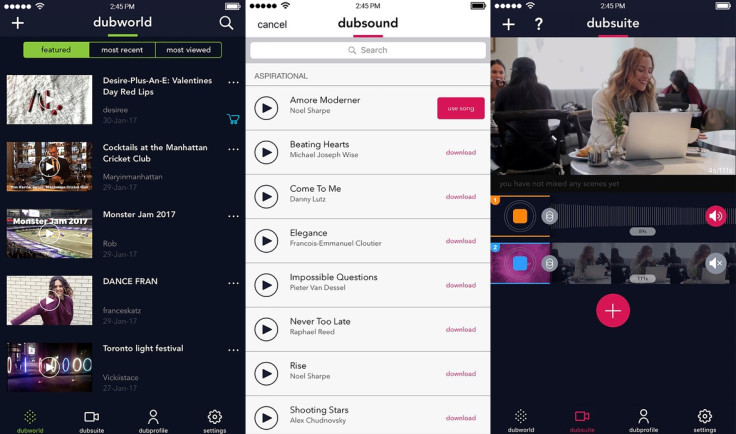 This iOS-only video editing and sharing app lets you create video clips complete with still images, video, text and free, rights-free music that you can then easily share to Facebook, Twitter and YouTube.
This app is particularly useful for people looking to create some quick and simple tutorials, reviews, mini movies or even a sped-up, bite-sized cooking tutorial that have now become so popular on social media.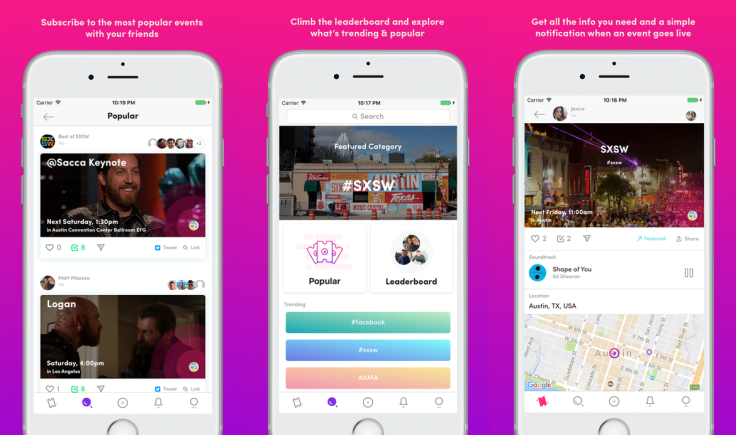 If you're looking for an easier way to keep track of all the cool events, shows and social gatherings happening around you, this app is the perfect solution. Rather than adding a special event to a specific calendar, Soon sends you notifications to let you know about a social event taking place or even one that is taking place online such as a Reddit AMA or a livestream.
Users can discover events shared by the Soon community in the colourful app or start a group chat with its built-in messaging system to discuss a private event such as a surprise birthday party with your friends.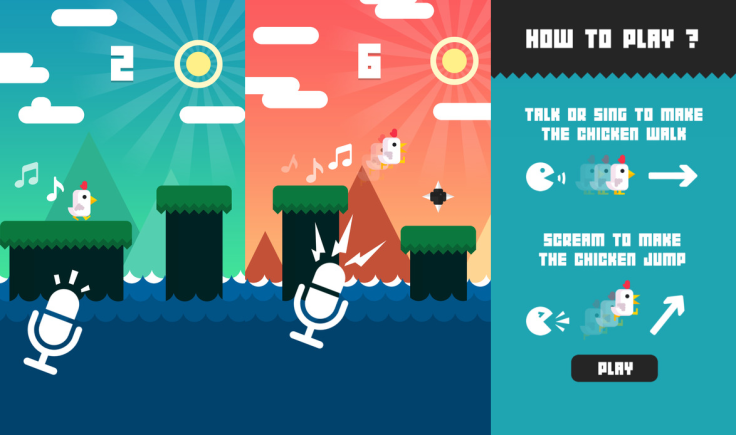 This hilarious mobile game is not one of your usual, run-of-the-mill platformers. Rather than tapping on your screen, this novel title by Perfect Tap Games makes you shout, whistle, stay quiet or make some sort of noise to get a chicken to move, jump or sprint across the endless "runner" game peppered with spikes, obstacles and water.
While staying quiet will make the chicken stop and softer tones will make it move forward, screaming will make it jump.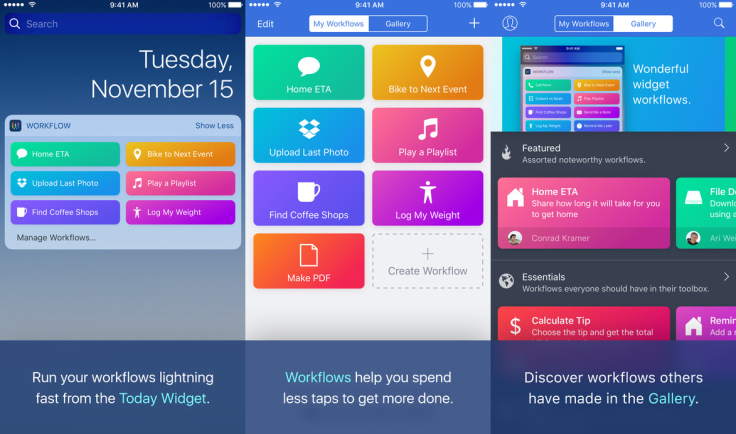 Although Workflow has been around for a while, its recent acquisition by Apple made the app free for everyone. Designed to make you more productive, this useful automation app cuts down on the amount of clicks or taps needed to accomplish a routine, repetitive task or "workflow" on an iPhone, iPad or Apple Watch.
Featuring over 200 actions for Contacts, Calendar, Maps, Music, Health and more, users can create animated GIFs, tweet a song, post photos to Instagram, send a message with the last screenshot you took or quickly calculate a tip using minimal taps.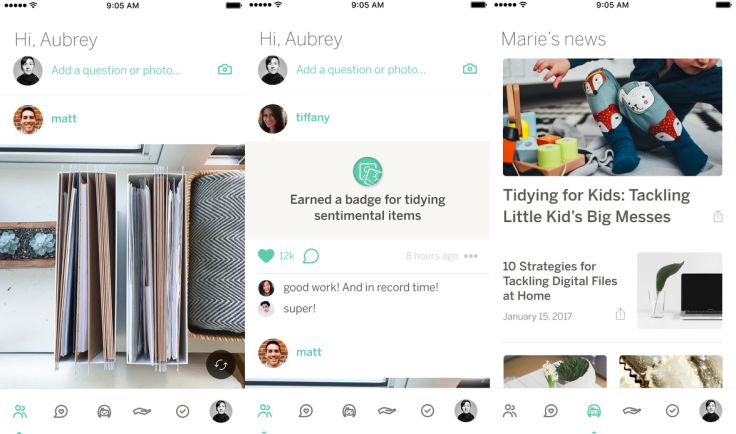 Created by organisational guru Marie Kondo, author of bestseller The Life-Changing Magic of Tidying Up: The Japanese Art of Decluttering and Organizing, the KonMari app helps you tidy up, get organised and stay motivated while doing so. This helpful app is filled with various features to help you get and stay organised by offering tips and tricks, set due dates and reminders, connect with other "Konverts" and allows you to take and share before and after photos online.
It also features a checklist based on the 5 key categories of the KonMari Method - clothing, books, papers, komono and sentimental items to track your progress.
8. Supersonic Fun Voice Messenger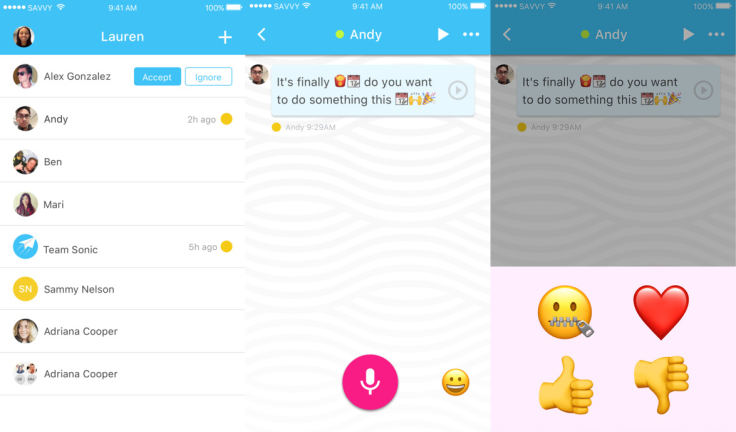 Another new app from Area 120, Supersonic Fun Voice Messenger is particularly interesting. This messaging app can transcribe anything you say into text in near real time and even convert some of the words into emojis when and wherever possible.
Once you send your message across, the receiver will get a written copy as well as the emoji-filled message. After the message has been read or heard, it will disappear.