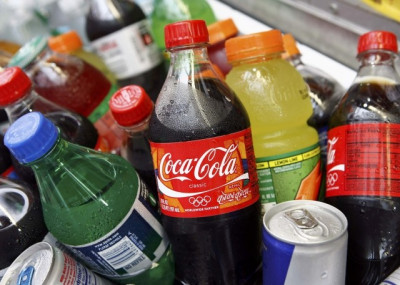 Apple, Google, Coca-Cola and McDonald's are among the best brands in the world in 2012, according to the latest Best Global Brands report by Interbrand, a US-based brand consultancy agency. The organisation published, earlier this week, its 13th annual report and it featured the world's 100 most valuable brands. The firm analysed the brands' scores in financial performance, market position and customers' expectations.
"The world's 100 most valuable brands are leading the way by listening to consumers, employees, and investors alike and delivering a seamless and holistic brand experience across an ever-evolving range of touchpoints," Jez Frampton, Interbrand's Global Chief Executive Officer, said in the report.
The report states that these brands are constantly and proactively engaged in meeting ends to keep up with the technology as well as the consumer.
"They are spending the time and money required to understand the role their brand plays in consumers' lives – and they are strategically weaving their brand proposition into every interaction," Frampton added.
Beverages giant Coca-Cola scored the maximum across all parameters and has topped the best brands' list for the second consecutive year. The Coca-Cola Company was the first to open business links with Myanmar last month, after US President Barack Obama lifted a trade embargo of about 60 years on the Southeast Asian country.
Meanwhile, Apple's brand value showed a whopping 129 percent rise over the past year. A year on since Apple's founder and former CEO Steve Job's death, the company has done pretty well for itself and has jumped from its eighth slot in last year's report to take the second place in 2012 Best Global Brands report.
"Despite Steve Jobs' passing, consumers' emotional connection to the Apple brand remains stronger than ever - this was made clear just recently with the launch of iPhone 5. Even in the face of increasing competition from rivals Google and Samsung, the company continues to demonstrate its commitment to protecting the Apple brand and its intellectual property. Such commitment enabled Apple to post quarterly revenue of USD $35bn and quarterly net profit of $8.8bn in July," the report states.
Apple apart, the brand value of Amazon, Samsung, Nissan and Oracle also showed an upward trend. Overall, technology brands dominate the Interbrand's best brands list; among the top ten, five are technology brands.
Check out the slideshow to know which the top ten best global brands are. Click on Start