The Conservatives will build 100,000 new "starter homes" on brownfield sites and offer them for sale to young couples at a discount, the party has announced.
Speaking ahead of this weekend's Birmingham conference – the party's final gathering before the general election next May – Prime Minister David Cameron said the scheme would help people under 40 get on the housing ladder. Young couples who could raise the 5% deposit would be able to buy their first home for 20% less than the market value.
Cameron said: "We want to help more young people achieve the dream of home ownership so today I can pledge we will build 100,000 homes for young, first-time buyers. We will make these starter homes 20% cheaper by exempting them from a raft of taxes and by using brownfield land.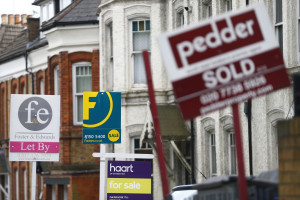 "I don't want to see young people locked out of home ownership. We've already started to tackle the problem with Help-to-Buy mortgages – and these new plans will help tens of thousands more people to buy their first home."
The extension to the Help to Buy scheme is being made possible by releasing brownfield sites – usually in or on the edges of urban areas – and by exempting house-builders from the usual taxes incurred.
But the new developments will also be exempt from 'Section 106', which requires builders to make a proportion of any new housing development affordable gomes. They would also be exempt from the zero carbon homes standard policy, introduced to mitigate the effects of energy use in new homes.
The Homebuilders Federation cautiously welcomed the news. Executive chairman Stewart Baseley told the Daily Mail: "Enabling more first-time buyers to realise their ambition of home ownership and introducing policies that allow more land to come forward and increase house building would clearly be positive."
This latest attempt to tackle the housing crisis could be more difficult than it sounds. Although it is generally cheaper to buy brownfield land and easier to obtain planning permission, they often cost more to develop as they can need decontaminating. Building new homes on greenfield sites is often easier technically – if not politically.