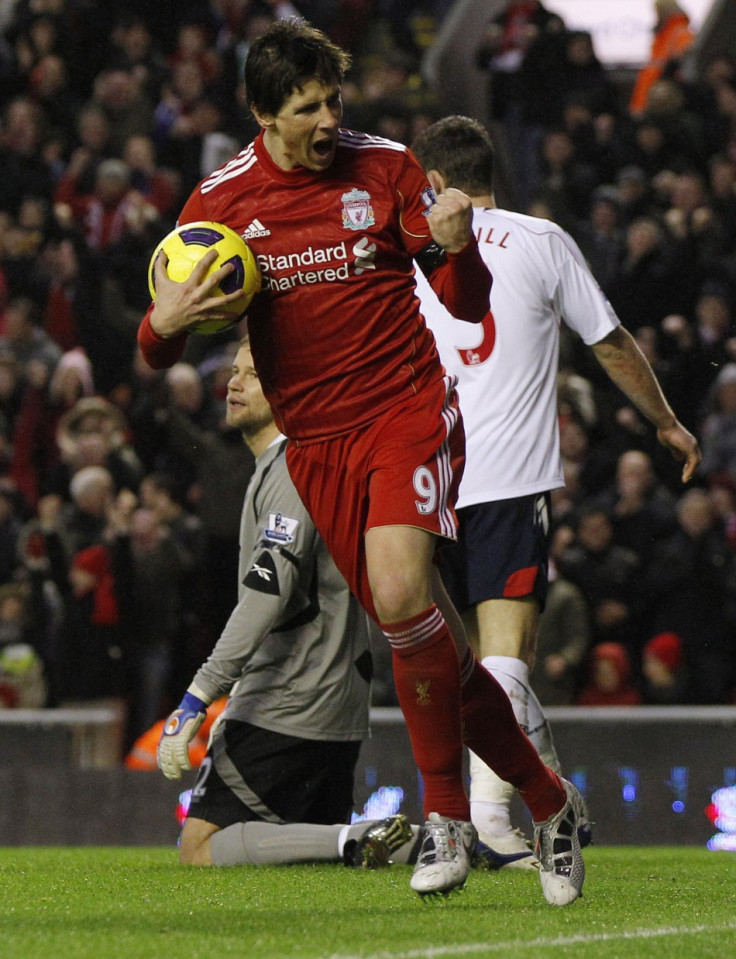 Chelsea striker Fernando Torres believes the full truth behind his acrimonious departure from Liverpool is yet to be revealed.
The former Liverpool favourite moved from Anfield to Stamford Bridge in January, following Chelsea's British record £50 million transfer.
The World Cup winning Spaniard admitted prior to Sunday's Premier League clash between Liverpool and Chelsea at Stamford Bridge, that there are unexplained reasons behind his hugely controversial decision to leave the Merseyside club earlier in the year, even though he did not elaborate.
Torres made an almost immediate impression in English football after he moved to Liverpool from Atletico Madrid in July 2007, scoring 65 league goals in 91 games until his departure to Chelsea.
The 27-year-old has since showed only glimpses of the form that initially endeared him to the Kop, and ahead of the potentially fractious encounter at Stamford Bridge, the Chelsea striker has suggested he left Liverpool for a number of reasons, some of which remain unexplained.
"Liverpool's fans have stuck with the story the club gave and they don't know the real story," Torres told the Spanish newspaper Marca.
"I don't feel bitter towards them, they will always be special for me."
Torres intimated Rafa Benitez's departure from Anfield in June 2010 had a profound effect on the forward, claiming no one before or since has understood the Atletico Madrid hero as well as the ex-Liverpool manager.
"I owe so much to Rafa Benitez, no one understood me like him." Torres said.
"He's a great coach. His teams go out with just one thing in mind: compete.
"Even with a smaller budget his teams can compete with the best."
In regards to the two side's meeting on Sunday afternoon, Torres suggests Chelsea can ill-afford to drop more points against a Liverpool side in transition.
"Against Liverpool we can't allow ourselves to drop more points. It will be special," He said.
"Liverpool are a team in transition and you can't do that overnight. You need time.
"They've made an effort economically and, like any project, it needs time to bed in."