Tory MPs Who Blocked Bill Banning 'Revenge Evictions' Are Private Landlords
Christopher Chope MP and Philip Davies MP prevent debate on law to stop landlords evicting tenants at will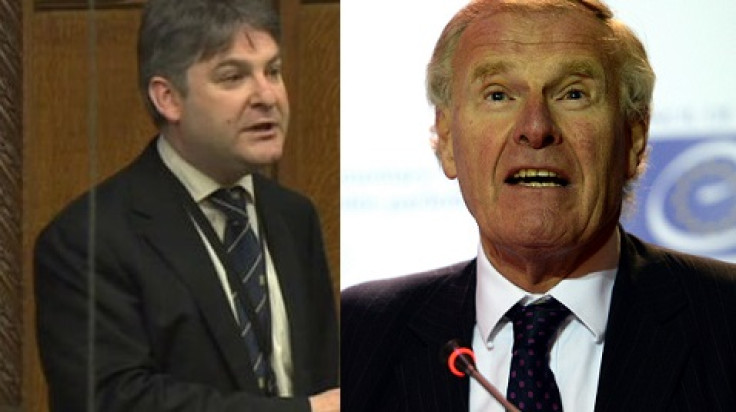 Two conservative MPs who blocked a bill which would have banned the so called "revenge evictions" by filibusting the entire debate are private landlords.
Tory MPs Christopher Chope and Philip Davies successfully derailed an attempt to stop private landlords from evicting tenants who complain about the conditions of their properties by speaking for nearly three hours in the House of Commons debate, meaning a vote on the bill could not be passed.
Davies, MP for Shipley, who rents out a flat in London, spoke for an hour during the debate until he was told by deputy speaker Dawn Primarolo to sit down for "tedious repetition either of his own arguments or of the arguments used by other Members".
Chope, MP for Christchurch, spoke for a further 90 minutes in a bid to filibust the vote. Mike Thornton, MP for Eastleigh, accused the pair of being "unwilling to act in a decent and moral manner".
The bill, which received cross-party support, failed to pass after only 60 MPs were able to vote before the allocation time ran out. At least 100 MPs are required to vote for a motion to succeed.
According to homeless charity Shelter, more than 213,000 people across England were evicted from their priorities after complaining to their landlord or letting agent about a problem that was not their responsibility to solve.
Campbell Robb, chief executive of Shelter, said: "No one should lose their home for asking their landlord to fix a problem, yet these shocking findings uncover the true scale of unfair evictions taking place across the country.
Following the debate, Matt Downie, Director of Policy and External Affairs at Crisis, added: "It is hugely disappointing that despite cross-party and public support, the retaliatory eviction bill has today failed to secure enough votes to pass.
"This defeat is a huge blow for the many renters who out of fear of eviction are forced to put up with horrendous conditions, powerless in the face of landlords who ignore their responsibilities."
Both backbenchers are controversial figures.
Davies' anti-Europe stance led to UKIP to campaigning for him during the 2010 general election. Following his win Davies said that the Human Rights Act should not apply to foreign nationals, and the government should "chuck them out of the country".
In 2009 Chope attempted to scrap the national minimum wage. Later that year it was revealed he had claimed £136,992 in parliamentary expenses during 2007 to 2008, including £881 to repair a sofa.
© Copyright IBTimes 2023. All rights reserved.