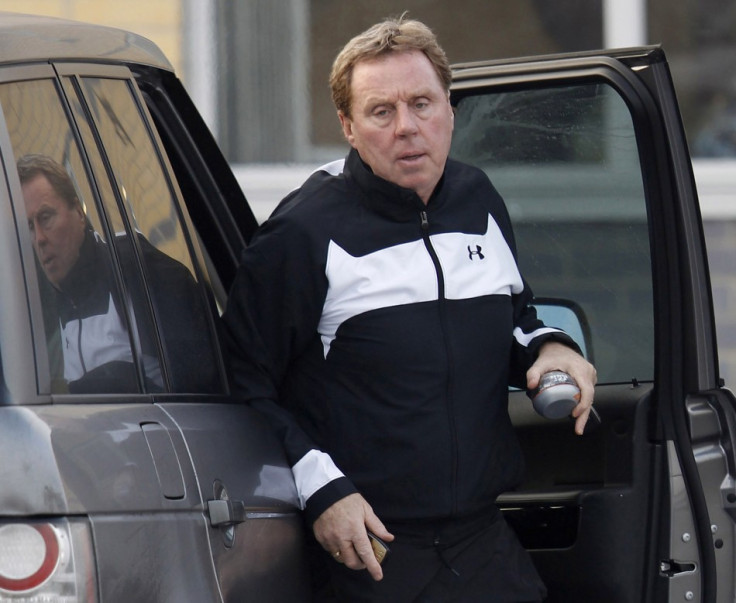 Louis Saha believes that if Harry Redknapp were to leave Tottenham, it would be damaging for the side, though the striker admits he understands why the Spurs manager is needed by England.
Redknapp is widely touted as favourite to take over the post from the departed Fabio Capello, after taking Spurs to the Champions League quarter finals last season.
And as speculation continues to surround the Englishman's eventual departure from Tottenham, Saha believes that the team will have lost a great manager if he does decide to leave before the end of the season.
"I have great reservations about the possible departure of Redknapp," Saha told The Times.
"He is a great coach and would bring something to the England team, but the championship is quite open and it would be damaging to see him go now."
Saha was purchased by Redknapp on deadline day, as a replacement for the outgoing Roman Pavlyuchenko. And the 33 year old, who many believed was well past the best days of his career, has already starred for the side, with one particular highlight including scoring a brace against Newcastle as Tottenham thrashed the side 5-0.
And after being recalled into the France national team, Saha says that his professional life couldn't be any better at the moment.
"I am delighted to be called into the national team," he said. "I am delighted to be injury free for a while, fingers crossed."
Tottenham will be hoping that Saha is on form this weekend when the side take on Arsenal; while their cross town rivals will be desperate to bounce back form their disappointing 4-0 loss to AC Milan in the Champions League, Spurs will want to keep pressure on title leaders Manchester United and Manchester City and shore up their Champions League spot.