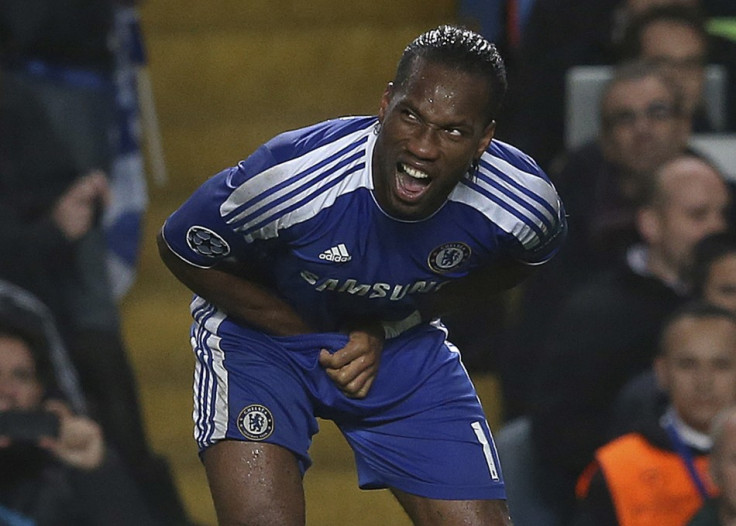 Tottenham boss Harry Redknapp is reportedly interested in adding Chelsea danger man Didier Drogba to the squad at White Hart Lane, as he prepares for next season. The 65 year old manager has seen increased speculation regarding the transfer status of key players Gareth Bale and Luka Modric but insists his team are more interested in adding numbers than depleting the squad.
However, Redknapp, who is struggling to sign on-loan Togolese forward Emmanuel Adebayor to a permanent deal because of his expensive salary demands, fears he could face the same problem with Drogba
"He would be a great player for Chelsea to keep or for somebody else to take. Anyone would be interested but you would have to be able to afford his wages. That is going to be the key. If he is on a free you are going to have to pay him a fortune," Redknapp was quoted by ESPN as saying.
The 34 year old striker will be a free agent this summer since his Stamford Bridge contract will expire and has been in excellent form, scoring against both Tottenham and Barcelona, in the semi-finals of the FA Cup and Champions League, respectively.
"... he is a powerhouse when he is on his game. He is strong and almost unplayable when he is really at it. It was an amazing goal he scored against us [in the 5-1 FA Cup semi-final win]. He smashed it from an angle. His strength in holding William Gallas off and then hitting the ball from where he did, there aren't too many players who could have done that,'' Redknapp added.
In spite of his interest, the Spurs' boss feels Drogba will follow former team mate Nicolas Anelka and transfer to Chinese club Shanghai Shenhua, who are reportedly willing to pay him £130,000 per week after tax.
"He is a free but I was just reading in the paper about him going to China. It seems the money in China at the moment is incredible. Players can go there and make a fortune," added Redknapp.
Meanwhile, Chelsea interim manager Roberto Di Matteo feels Drogba can still play and he has proven himself worthy of getting a new contract at Stamford Bridge.
"Didier's fit and he is certainly capable of playing in the Premier League for Chelsea, or someone else next year. He could do it for another couple of years at this level. He won't retire," ESPN quoted Di Matteo as saying.