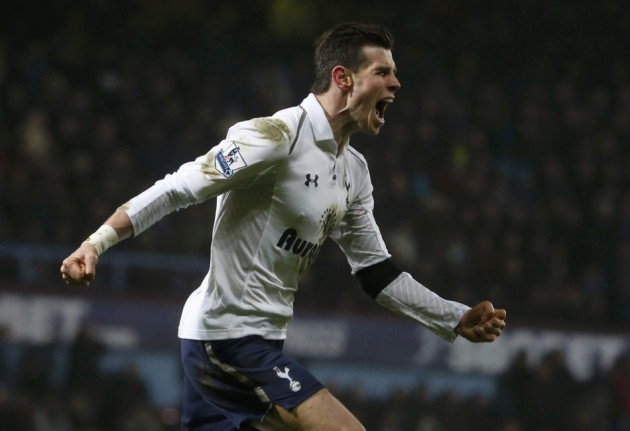 Paris Saint Germain are hoping to use the purchase of Tottenham winger Gareth Bale to coax Andre Villas-Boas into also leaving the north London club.
Bale has been the subject of a great deal of interest over the last month, with the winger's performances for Spurs making him one of the most talked about names in the transfer window.
Real Madrid have always been the main club mentioned in relation to Bale, but PSG have recentlyemerged as another side willing to pay the £85m asking price for the Tottenham star.
And the Daily Mirror now claim that the French outfit are hoping to acquire Bale not only for his skills on the pitch, but because he could attract Villas-Boas to the club as well.
Carlo Ancelotti is currently believed to be in talks over a move to Real Madrid, with his future in Paris far from certain. The side will be on the lookout for a new manager if he does leave and Villas-Boas is reportedly at the top of their list.
The Portuguese tactician has never managed at a club for more than one season, and it will be tough to get Villas-Boas to leave the side who have given him a chance to create long-term success, particularly after finishing the 2012-13 season with Tottenham's highest points tally in the history of the club.
But should Bale leave north London this summer, no matter what the price, Villas-Boas will have a hard time repeating his first season of success at the club.
The instability that currently exists at PSG - Ancelotti's future since the billionaire Qatari owners took over has continually been under a microscope - could be a sticking point for Villas-Boas who has already been through the struggles of broken promises from rich owners to give him long-term commitment at Chelsea.
Bale is believed to be getting ready to discuss his future with Tottenham at the end of the month when he returns from holiday. But one thing will be certain; if Daniel Levy doesn't want to sell the star this summer he will be at White Hart Lane for the next 12 months.