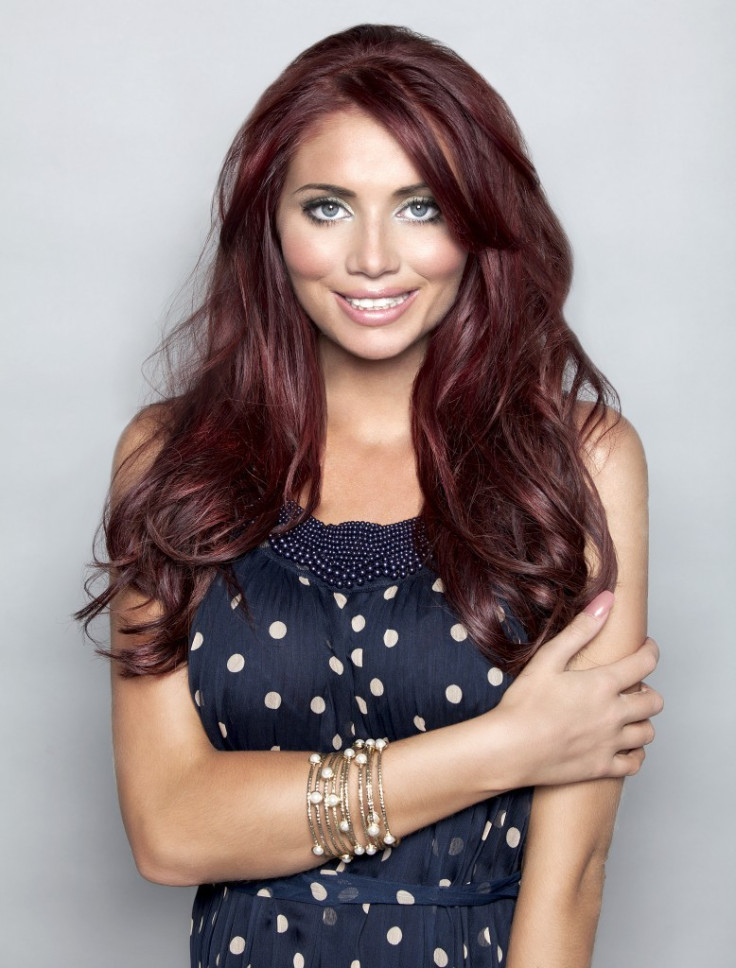 Jordan may be the Queen of reality TV and excessive self-promotion but it seems that former TOWIE star Amy Childs is after her crown.
Nowadays the former TOWIE and Celebrity Big Brother star has been keeping herself really busy. Between opening up her beauty salon, designing and launching her own clothing range and a whole host of other things, Amy has managed to film her own realty TV show.
The show fittingly titled 'It's All About Amy', which hits British TV screens tonight, follows the star as opens her own beauty salon, designs and launches her own clothing range, becomes the face and body of a new underwear line and learns to cook and ride a camel in Dubai.
Launching the show in true Jordan- Like fashion on Tuesday night, the star showed her new rival that the game was officially on by wearing next to nothing.
The reality star braved the November cold and chose to wear a skimpy silver diamante bikini top with black and silver bikini bottoms, for the show's launch event held in London.
The Essex-born beautician, who seems to have followed Katie's Guide to Fame and Fortune to the letter, denies copying the former glamour model.
Talking to OMG website she said : "People say Kate and I are quite alike but we're going in totally different directions," she told OMG. "She's into horse riding I'm into table tennis. D'ya know what I mean?"
The 21-year-old redhead appeared on This Morning today to promote her show ahead of its premiere.
Dressed in a look-alike Stella McCartney poker dot dress from her own clothing range she told hosts presenters Phillip Schofield and Holly Willoughby that she was excited but also nervous about the show.
"I'm nervous, but I cannot wait. I'm just so nervous about people watching it.
'I'm loving it because you will get to see the real Amy Childs but I'm nervous you know - I watch it and think "well is it interesting?"... I dunno because I just see it as me," she added
It's All About Amy airs tonight on Channel 5 at 10pm.