Toyota crowned best-selling carmaker in the world for fourth consecutive year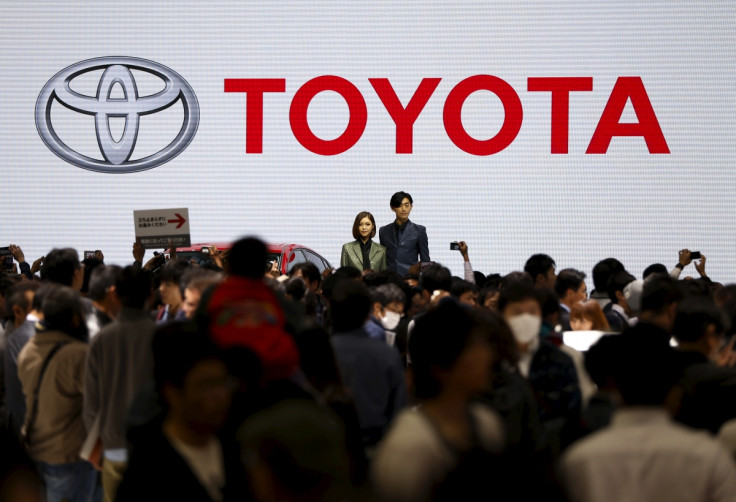 Toyota was crowned the world's best-selling carmaker for the fourth consecutive year after the Japanese group sold 10.15m cars in 2015, edging past sector peers Volkswagen and General Motors.
The number of vehicles sold was marginally ahead of expectations but a slight decline from the 10.23m units sold in 2014, although it was comfortably ahead of the 9.93m sold by Volkswagen and 9.80m by US-based General Motors, whom Toyota first dethroned as the world's best-selling carmaker in 2008. In the first half of the year, the former was on track to wrestle the mantle of world's top-selling carmaker from Toyota before the emissions scandal dealt a severe blow to the prospect, after which the German firm recorded a drastic slowdown in sales.
The US government said it was suing Volkswagen for up to $20bn (£14bn) in civil penalties after the carmaker admitted in September 2015 to have fitted 11m vehicles with a software designed to cheat emission tests. Toyota attributed the slight drop in sales to a sluggish performance in its domestic market, where demand has been hit by a weak economy, while sales in Thailand and Indonesia were also disappointing.
That, however, was offset by a strong display in the North American market, and analysts expected the group's performance across the Pacific to remain strong for the foreseeable future, although they warned of a more challenging market in Asia.
"Toyota is benefiting from the strength of the US auto market, and we expect it to continue to grow this year, so the company should keep its crown," said IHS analyst Yoshiaki Kawano. "But in China, Toyota lags behind VW or Nissan".
Toyota, which has had to recall millions of cars worldwide for different issues, unveiled plans to acquire the remaining stake in sector peer Daihatsu, of which it already owns 51.2%.
© Copyright IBTimes 2023. All rights reserved.